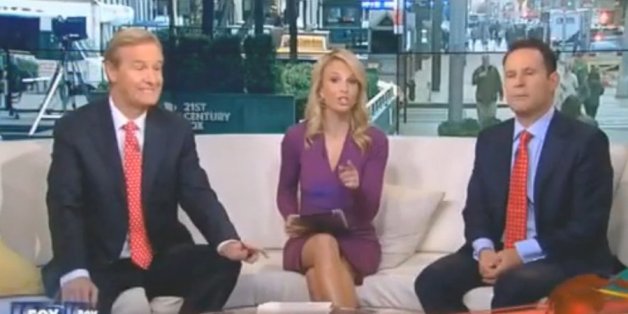 Ouch!
There are a lot of bad tweets out there, but the "Fox & Friends" co-hosts believe Piers Morgan just wrote the "dumbest tweet" ever.
The Fox News co-hosts were referring to a tweet that Morgan sent out after a shooting at Fort Hood on Wednesday left four dead, including the gunman, and more than a dozen injured. Morgan took to Twitter to once again voice his strong opposition to U.S. gun laws:
'If only there'd been a good guy with a gun...' - such crap. This #FortHood soldier/shooter WAS a good guy. Until he turned bad, with a gun.

— Piers Morgan (@piersmorgan) April 3, 2014
"That might be the dumbest tweet I've ever seen," Elisabeth Hasselbeck said.
"How profound," said her co-host Brian Kilmeade. "If you have a dumber tweet, share it with us."
"I don't think we're going to hear from anyone," Steve Doocy added, before taking one final stab at the CNN host whose nightly news program was just canceled. "Well, he's got a lot of time on his hands now."