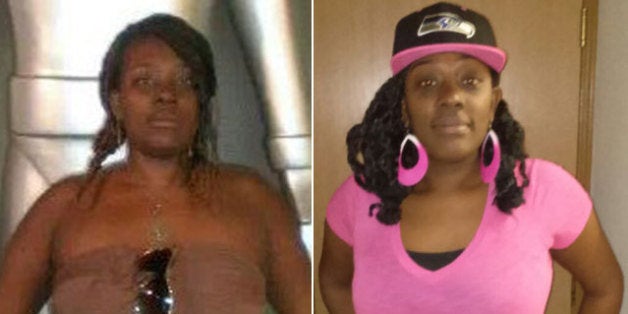 Name: Marquesha Fells
Age: 27
Height: 5'7"
Before Weight: 244 pounds
How I Gained It: I grew up with a grandmother who said, "Don't get up from that table until that plate is clean!" It went downhill from there. When I was young, I was never told how hard it was going to be once I reached the age where the body matters. All through high school I fluctuated up and down in size, but I was never at a healthy weight. I was always that big friend and never feeling like I looked good. My self-esteem went completely down. I fell into a depression. My gram passed and things got worse. She was the one person who made me feel good.
Breaking Point: In 2010 I moved away on my own. I met a guy (who is now my boyfriend) who educated me in fitness and food. He saw how down and out I was and wanted to help. He pushed and motivated me to be better for me. He never judged and always told me I looked good. I was surprised that there was someone who was down for me, because I never had anyone in my corner beside my grandmother.
How I Lost It: I changed my eating style: I do not eat processed food now, and I cut down my portions. I drink a lot of water and fill half my plate with veggies and little to no starchy food. I also eat lots of fruit. I also worked out and walked a lot more. It was so hard at first, and I would try to make excuses. I had to push myself to get up and go to the gym or walk in the beginning. But my boyfriend reminded me complaining won't get me anywhere. He said, "Don't talk about it, be about it." Now, I work out four to five days a week. I do 30 to 45 minutes of cardio and then 30 to 45 minutes of weight training.
I flew back home for my mom's wedding after I had lost about 60 pounds. I was a totally different person, and some people didn't recognize me. I couldn't believe it myself! I was so proud of myself. I felt my confidence boost.
Nowadays, people still try to tear me down, but I'm not going to let anyone stop me anymore. I'm F.A.B.: Fit And Beautiful. And my biggest supporter is still around, four years later. Not only did I lose weight, but I gained a soulmate. I feel good, too -- sometimes I have to shout a little!
After Weight: 180 pounds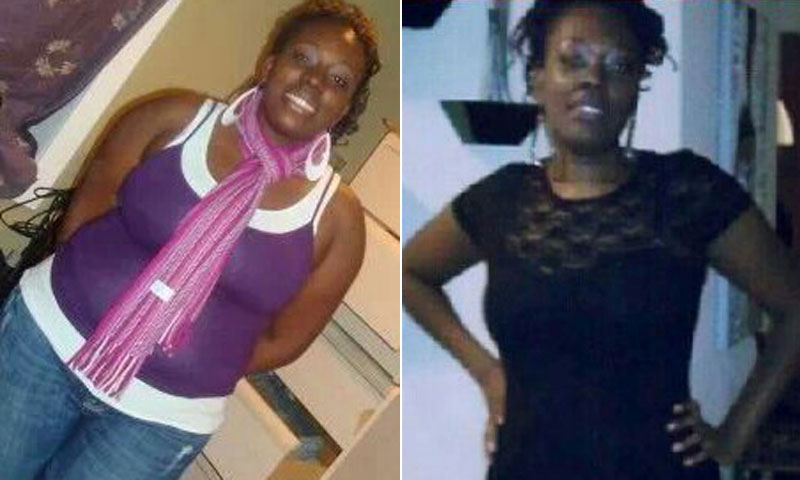 The Huffington Post publishes photographs as they are submitted to us by our readers.
Check out more of our inspiring weight loss stories below:
PHOTO GALLERY
Weight Loss Success Stories