Nintendo on Thursday released a new trailer for "Mario Kart 8," showcasing new items, tracks and features that will appear in the upcoming Wii U game.
The trailer gives fans their first glimpse at two items making their way to "Mario Kart" from other games: the Piranha Plant (first seen in "Super Mario 3D World") and the Boomerang (first seen in "Super Mario 3D Land"). According to entertainment news site IGN, these aren't the only new items Nintendo plans to throw into the rotation for the upcoming game. Two items that have yet to be announced may end up in the game by its May 30 launch.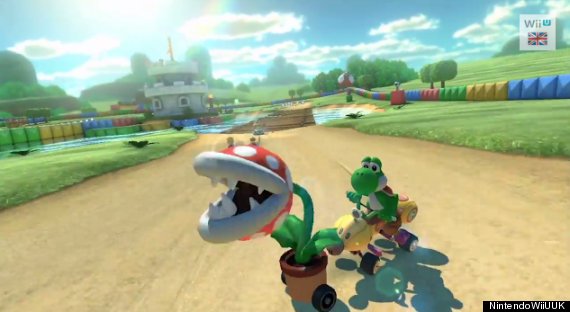 "Mario Kart 8" promises the introduction of the Piranha Plant.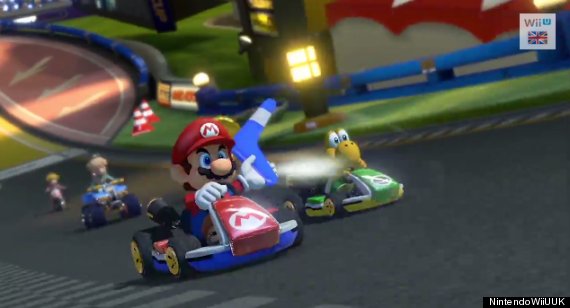 The Boomerang from "Mario Kart 8."
In addition to new items, the trailer shows off some impressive tracks including one of two new Rainbow Roads. According to GameSpot, the new tracks were first announced during a recent round-table interview with the game's director, Kosuke Yabuki. Rainbow Road has been a staple in the games for years now, and one of the new ones coming to "Mario Kart 8" is a remake of an older Nintendo 64 track, while the other is a completely new design.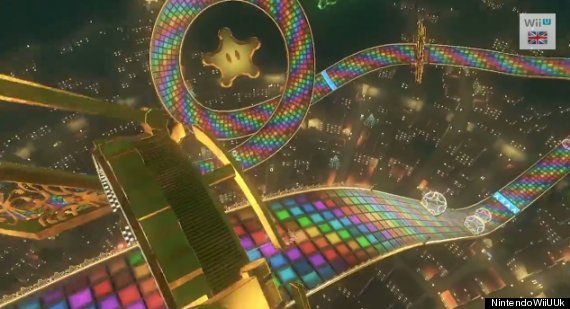 Rainbow Road in "Mario Kart 8."
Also featured in the video, according to Nintendo Magazine, are a new anti-gravity function, as well as the ability to get a Spin Turbo by colliding with another racer.
"Mario Kart 8" is currently available for pre-order for $59.99 at most major retailers. The title hits stores May 30.
CORRECTION: An earlier version of this post mistakenly referred to the game once as "Super Mario Kart 8" and stated incorrectly that the trailer shows two Rainbow Roads instead of just one.