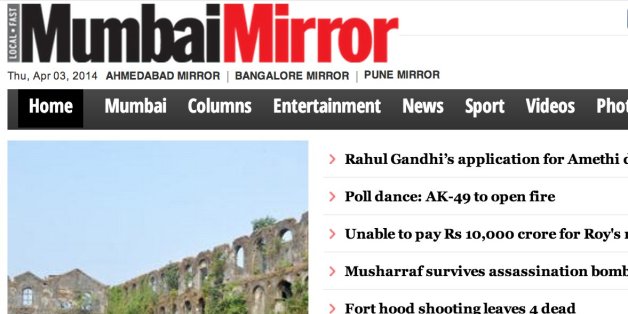 Could this be the most sarcastic newspaper correction ever published?
The Mumbai Mirror, an Indian newspaper, issued an epic apology Thursday with regard to its treatment of Narendra Modi, a right-wing candidate in India's upcoming prime ministerial election. Journalist Aakar Patel, who has reportedly shown great opposition toward Modi in prior columns, wrote the "clarification," and there is not a spot of sincerity to it:
Hahaha, well played, Mumbai Mirror. pic.twitter.com/nmsfPpOIki

— Ashish Shakya (@stupidusmaximus) April 2, 2014
Yes, well played indeed.
Here is the full letter:
A Clarification

For the last 12 years we have been writing about the chief minister of Gujarat as being responsible for the happenings in his state.

We called him a communalist with no grip on his administration. A man unable to curb violence against thousands of citizens, and who showed laxity in prosecuting its perpetrators.

Now that he is clearly ahead in the polls we realise that we have been utterly mistaken.

He is in fact a visionary with total grip on his administration. His revolutionary view on development has made life better for thousands of citizens.

We are shocked by our misidentification and we offer Mr Modi our most sincere and unconditional hypocrisy.

Signed
All journalists and anchors