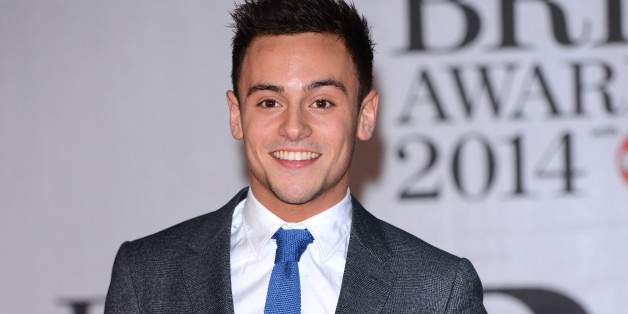 British Olympic diving champion Tom Daley revealed four months ago that he was in a same-sex relationship, but he stopped short of labeling himself. Today, he says he is a gay man.
Last December, he opened up in a YouTube video about his relationship with another man, but did not use the label "bisexual" or "gay." On Wednesday, the 19-year-old sat down with Keith Lemon for ITV's "Celebrity Juice" and opened up about his sexuality.
"I am a gay man now," Daley said, per E! News, continuing, "I came out on YouTube as I wanted to say what I wanted to say without anyone twisting it. I told my family before I told the world. I was terrified. I did not know what the reaction was going to be. I did it on YouTube because people were constantly digging and asking questions."
Apparently, Daley was also asked to reveal the names of some closeted celebrities, according to E! News. He refused, saying: "We don't all sit down and write down each other's names. It's not like the AA+. It should not really matter. Nobody should care."
Daley is currently dating Oscar-winning "Milk" screenwriter Dustin Lance Black, 39. The Olympian told The Sun in March that he came out because he wanted to be able to just live his life.
"It just got to the point where I was like, 'Why am I hiding it? It shouldn't matter, nobody should care in this day and age,'" he said, per The Sun, adding later, "I just didn't want to feel I had to hide, or when I went out to dinner have to bring lots of people. It always had to be a group dinner. I wanted to be able to go out, have dinner with him (boyfriend Dustin Lance Black)."
BEFORE YOU GO
PHOTO GALLERY
LGBT Athletes