It's Friday, which means we're in the mood for something silly. And by something silly we mean animals blocking the way for regular human activity, like driving or even swimming.
Herewith, some of our favorite to brighten this otherwise soggy afternoon.
Don't you just hate it when you're trying to take in the amazing scenery of New Zealand around you and instead you're surrounded by herds of sheep...
...Or when there's a lion in the road at Kruger National Park totally blocking you and you, like, can't just yell at it to move
A common site in Yellowstone. Bison EVERYWHERE.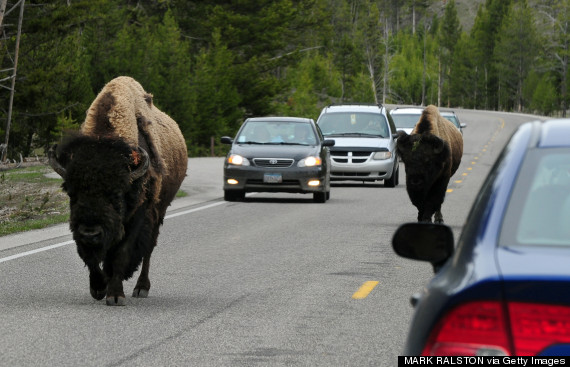 Or you know, donkeys in Custer State Park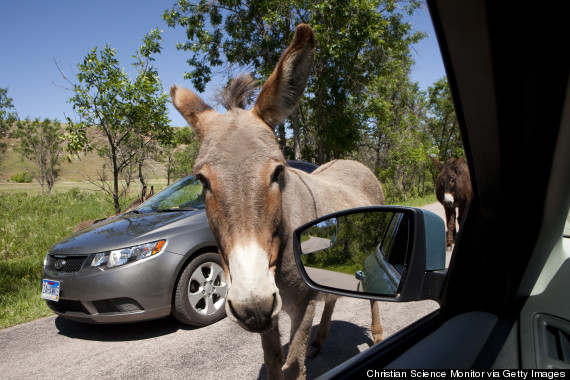 Or just some friendly Grizzly bears in Grand Teton National Park Or even these fine creatures in Laos

And the perennial favorite: the good old-fashioned stingray