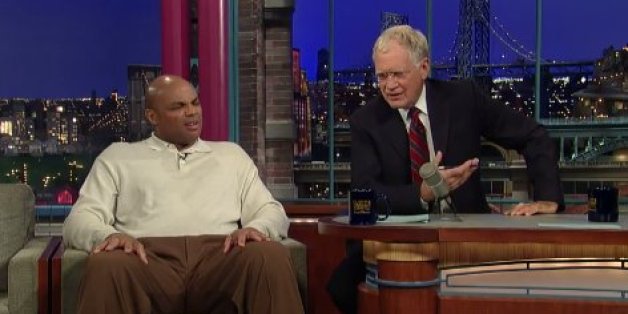 There are basically two ways that athletes ended up on David Letterman's late night programs over the years: The right way and the funny way.
The right way often involved winning a championship of some sort, competing in the Olympics or otherwise garnering attention for one's superlative efforts in competition.
"This is to solidify when you've won something. You've got to do Letterman," Kevin Garnett said while visiting the Ed Sullivan Theater with Ray Allen just a day after the Boston Celtics defeated the Los Angeles Lakers in the 2008 NBA Finals.
Over the years, the funny way involved sports stars whose performances on or off the field were less praiseworthy, notably Tiger Woods, Brett Favre, the New York Knicks and, for a brief period of the 1990s, a guy named Jeff Gillooly.
With Letterman announcing that he will retire in 2015, here are 33 classic sporting moments from his decades behind desks and on stages for CBS and NBC. From interviews with Michael Jordan and Wayne Gretzky when both were still establishing their greatness and an unforgettable encounter between wrestler Jerry Lawler and comedian Andy Kaufman during the 1980s to a reflective chat with Magic Johnson and Larry Bird in 2012, Letterman became an unlikely but unshakeable part of the wide world of sports during his unforgettable career.
PHOTO GALLERY
33 Sports Moments With David Letterman