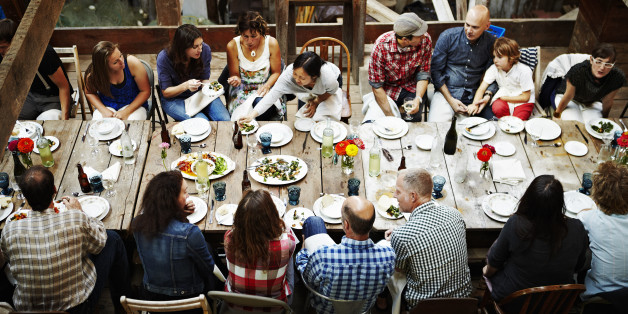 Throwing a dinner party is like choreographing a modern dance; there are a lot of moving parts you have to keep in check. The food has to be perfectly timed, the drinks delicately executed and the final course should wow. But your work for a dinner party starts way before the actual dinner. It begins with the guests you invite. Because no matter how perfectly your salt-crusted fish entree came out, it won't make up for the damper bad dinner guests put on an evening.
As much as we love our family and friends, some of them just do not make good additions to a dinner party. Not only do dinner guests have to be socially adept, but they should love food and drink. And most of all, they should be easy going. If you're looking to throw a successful dinner party, one that you as the host will be able to relaxactually enjoy, these are the nine people you might want to cross off your list.
No offense to anyone's personal life choices, we respect them 100 percent, we're just talking about dinner parties here...
PHOTO GALLERY
Worst Dinner Party Guests
Want to read more from HuffPost Taste? Follow us on Twitter, Facebook, Pinterest and Tumblr.
BEFORE YOU GO
PHOTO GALLERY
Breaded Chicken Recipes