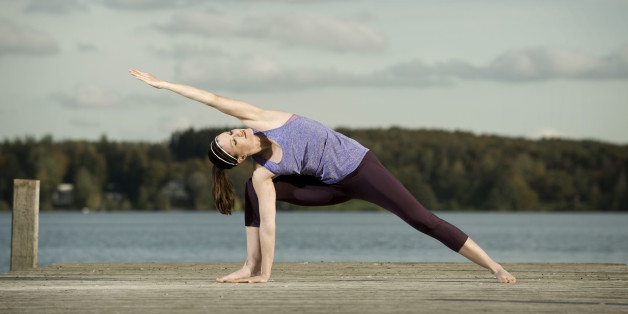 There are hundreds of wonderful sites on healthy living to be seen all over the blogosphere. Here at Fit Links, we'll introduce you to some that have caught our eye.
Beat bloat with this calming yoga sequence to relax your mind and give that belly some support. You'll feel better in no time thanks to POPSUGAR Fitness.
Winter weight gain can be frustrating, yes, but at the end of the day, Fit Bottomed Girls assures us it's not worth much worrying about. Get the reality check here.
A well-rounded workout routine includes both strength and cardio training, and neither is one-size-fits-all. But if barbells and dumbbells aren't your style, can Pilates count as strength training? SparkPeople has the answer here.
So you want to get more into running -- but you just have so many questions! Well + Good to the rescue, with everything you've ever wanted to know about prepping for your first race when you're new to running.
BEFORE YOU GO
PHOTO GALLERY
10 Energizing Yoga Poses