Wall Street Journal Personal Technology Columnist Joanna Stern is one of the best people to ask about big upcoming tech trends this year.

Wearable computing was a big trend in the tech world towards the end of 2013, and Joanna predicts much more of this to come in 2014. There is a lot of buzz surrounding wearable computing, especially Google Glass.

"It's like a little robot—or a smartphone—on your head," Joanna said.

Eliminating the need for handheld screens and devices, Google Glass is a revolutionary wearable computer, and a new and improved model is expected later this year.
For more tech advice from Joanna, view the slideshow below:
PHOTO GALLERY
Tech Recommendations From Joanna Stern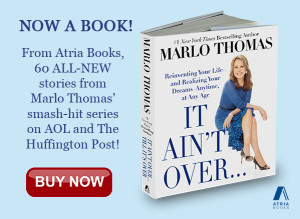 Add Marlo On Facebook:
Follow Marlo on Twitter:
Sign up to receive my email newsletter each week - It will keep you up-to-date on upcoming articles, Mondays with Marlo guests, videos, and more!