First appearing on screen at the age of three, Kirsten Dunst is somewhat of a Hollywood fixture. With her next film, "The Two Faces of January," due in theaters later this month, Dunst covers the May issue of Harper's Bazaar U.K., looking ethereal and positively radiant.
Too bad the only part of her interview to get any attention is her rather controversial thoughts on relationships.
In a time when celebrities wave around the F word (feminism) like a trendy accessory and women are encouraged to "lean in" and fight the good fight for equality, the 31-year-old star tells Bazaar:
I feel like the feminine has been a little undervalued. We all have to get our own jobs and make our own money, but staying at home, nurturing, being the mother, cooking -- it's a valuable thing my mom created. And sometimes, you need your knight in shining armor. I'm sorry. You need a man to be a man and a woman to be a woman. That's why relationships work ...
Beacon of feminism Jezebel called the actress "kind of dumb," while beauty site The Gloss called her interview "messed up."
"Plenty of hetero couples reverse the old roles and have a woman breadwinner and a man caregiver, and plenty others choose to split both roles down the middle," Hayley Hoover wrote at The Gloss. "Relationships don't have to be a certain way to 'work,' and when you use your public platform to preach old-school values as absolute law, you're making it harder for people outside the traditional norm to live their lives in peace."
Though unclear if she practices what she preaches, Dunst is not sitting around idly waiting for her knight. She's been dating her "On the Road" co-star Garrett Hedlund since 2012.
In an interview with Details magazine in February 2013, Hedlund revealed just how he courted the blonde beauty. "I took her out on a 3 a.m. canoe ride," he said. "It was not a stable canoe. We fell out and had to swim back in mucky, shitty water, like golf-pond water."
For more with Dunst, head over to Harper's Bazaar U.K. or pick up an issue, on newsstands now.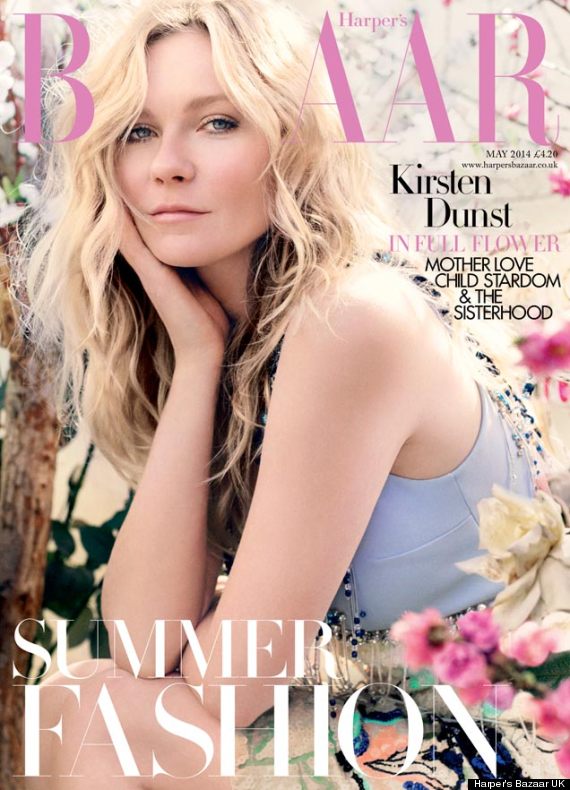 BEFORE YOU GO
PHOTO GALLERY
Blurred Lines Feminist Parody