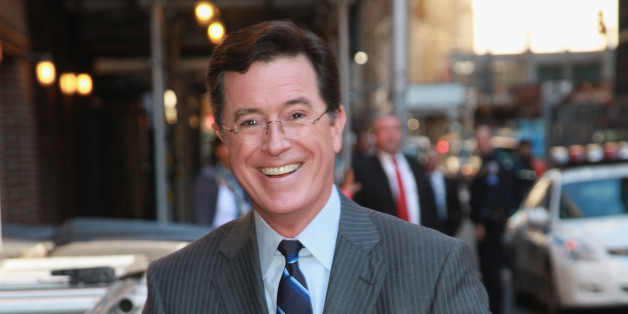 Stephen Colbert may be CBS' top choice to replace David Letterman behind the "Late Show" desk, Mashable reports.
According to the site's sources, Colbert has not had any formal conversations about taking the position, but he is the network's first pick. CBS did not return HuffPost TV's immediate request for comment, but a rep told Mashable that the network had no comment. Colbert's "The Colbert Report" contract with Comedy Central runs through 2014 and Letterman announced that he will retire in 2015, which would make the timing ideal for both hosts.
Less than 24 hours have passed since Letterman announced his retirement and the Internet has already provided CBS with dozens of replacements -- from Jon Stewart to Maya Rudolph. Colbert's name has of course floated to the top of dream lists and former Deadline editor Nikki Finke tweeted that her sources confirmed Colbert is "the only one on the air currently that CBS is considering." Early reports also stated that "The Daily Show" alum John Oliver passed on a late night role at CBS before signing on for a new HBO show.
Mashable notes that if Colbert were to take over Letterman's -- or any late night show on a network -- that he would change his schtick. He would have to drop the conservative persona that recently landed him in hot water (#CancelColbert, anybody?).
The jury's still out and CBS will remain mum until an official replacement has been named. But until then, it's easy to cast a perfect late night lineup, and Colbert might be a great bet.
BEFORE YOU GO
PHOTO GALLERY
Behind 'The Colbert Report'