Wall Street Journal Personal Technology Columnist Joanna Stern had some simple tips to share when it comes to conserving battery power on your smart phone.

First, Joanna recommends lowering your screen brightness in your phone settings. The brighter the screen, the more battery life is drained.

Next, Joanna suggests closing any applications that you are not currently using. "Even though they are just running in the background, they eat up battery life," she warned.

Finally, turn off some of your phone's notifications. When a phone is constantly fetching notifications or updates, it is actually searching for a signal at all times and losing precious battery power. Turn off non-urgent notifications for applications like Twitter, Facebook or GPS navigation to conserve battery power.
For more tech advice from Joanna, view the slideshow below:
PHOTO GALLERY
Tech Recommendations From Joanna Stern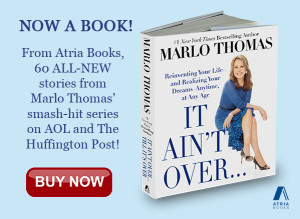 Add Marlo On Facebook:
Follow Marlo on Twitter:
Sign up to receive my email newsletter each week - It will keep you up-to-date on upcoming articles, Mondays with Marlo guests, videos, and more!