Some lucky destinations are just as enjoyable in winter as they are in summer, and others are just insanely blissful all year-round (ahem, Hawaii).
In other spots, though, there is a definite "wrong season" to visit.
With the help of some faithful Redditors, we've pinpointed when not to plan a trip to some places that may be on your hit list. [Note: We have failed to include the season of spring, because it is finally officially spring, and nothing could ever, EVER go wrong in spring.]
In SUMMER, avoid...
Rome. Firstly, because you'll see very few locals: August is when Romans typically use their corporate vacation days for travel outside the city, and many restaurants shut down for the month due to local holidays. Secondly, Rome's heat and humidity are at their peaks... not ideal conditions for a city that revolves around walking between outdoor monuments.
Instead... visit in late spring. Hotel prices don't go up till the end of May.
Dubai. Redditors are quick to point out that while this city is rising in popularity, summer might not be the easiest time to get acquainted to Middle Eastern travel, mainly because daytime temperatures average 107 degrees in August. There may also be a shortage of cafes in which to take solace: From late June to late July, Dubai celebrates Ramadan, a Muslim holiday whose observance means you're not allowed to eat or drink in public between sunrise and sunset.
Instead... start by watching camel racing between October and April.
The Caribbean. The last thing anyone wants is a cloudy sky on their beach vacation, and summer's hurricane season makes it likely you'll get rained on at least a little. If you can withstand the brutal heat, though, you'll find great hotel rates.
Instead... Smart travelers argue that "shoulder season," the pleasant snippet of time between Thanksgiving and Christmas, is when you'll find the lowest prices, lowest crowds, and lowest chance of "rainy season" squalls.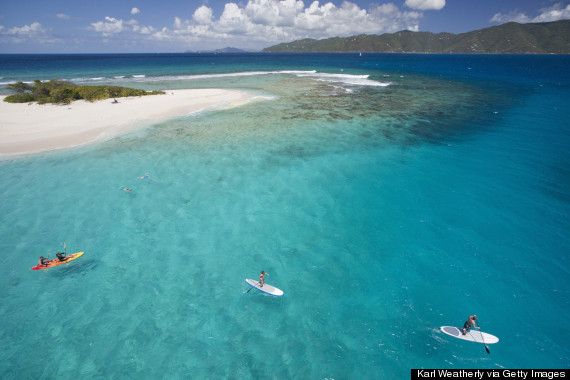 In FALL, avoid...
Thailand. Yes, Thailand's high season traditionally starts in October. You may think you're savvy by coming right at the beginning, but Thai beaches are also slow to get into tourism swing, so fall is a dodgy time of semi-open businesses and unreliably-operating ferries to some of the best islands.
Instead... Touring Thailand is incredibly cheap against the American dollar, so you shouldn't be afraid of visiting at high season's peak, during American winter. Just make sure you choose a nice, little-known island (don't worry; there are plenty).
China. Two words: Golden Week. It typically falls in early October, when everyone gets time off for China's National Day and makes a seemingly collective decision to visit their nation's attractions all at once. Hotels become crazy expensive, lines last for hours at local monuments, and "traveling is a matter needing thorough preparation." Last year, thousands of tourists were stranded for 11 hours near Jiuzhai Valley National Park when shuttle buses failed to run as scheduled.
Instead... Visit China any time, just not during any festivals.
London. October and November are the city's rainiest months... which wouldn't be a problem if so darn many London attractions weren't based on the beauty of the outdoor environment (we're talking to you, London Eye).
Instead... If you can handle the cold, come for twinkling holiday lights and prime shopping in winter. If you can handle tourists, see the parks in spring or Wimbledon in summer.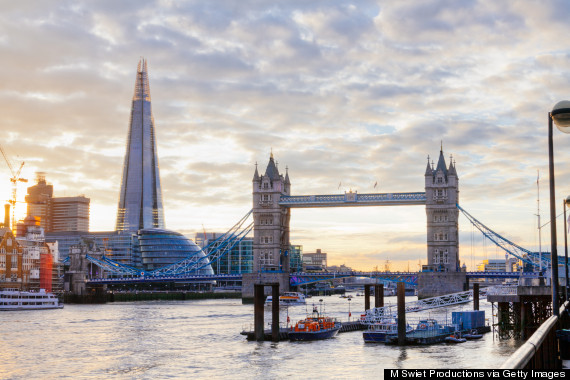 In WINTER, avoid...
Venice. It's tempting to plan a trip to this charming city -- which sadly doubles as a tourist trap -- in the winter months, far from summer days when crowds turn the quaint canals into smelly, cramped zones of doom. But winter is cold, and you might encounter Acqua Alta, the seasonal flooding that turns St. Mark's Square into a total lagoon.
Instead... Try Venice in September, after summer crowds die down and while nights are still pleasantly warm. October marks the potential start of flooding season, but you shouldn't have problems if you go early.
Paris. Paris is all about lush gardens (think Tuileries, Versailles and Luxembourg) and sophisticated people-watching (the Champs-Élysées and Le Marais). Crowds obviously hit a low in Paris during winter, but if you visit when it's cold you won't see many pretty flowers, nor pretty outfits.
Instead... Go for spring (it's classic) or better yet, fall (when Versailles is ON FIRE with colored trees and spiced cider).
Brazil. Rio de Janeiro and São Paulo are arguably two of the most expensive cities in the Western Hemisphere already, and the annual Carnaval only causes prices to soar even higher, as almost 100,000 tourists rush into Rio alone.
Instead... If you wait and visit Brazil right after Carnaval (between March and May), you'll find similarly summery weather without the crowds or prices.

BEFORE YOU GO
PHOTO GALLERY
10 Warm-Weather Destinations