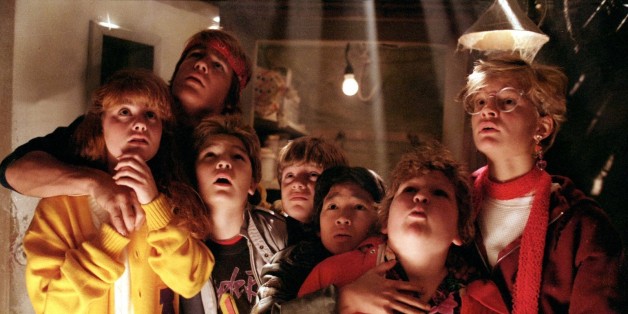 Goonies never say die, and neither do sequel rumors. While discussing the state of Hollywood superhero movies with a paparazzo from TMZ, director Richard Donner let slip that he was making a sequel to "Goonies," the 1985 adventure film produced by Steven Spielberg.
"We're doing a sequel," Donner said while signing autographs for some lucky fans. According to the director, discussions are ongoing with the film's original cast, which included Josh Brolin, Martha Plimpton, Corey Feldman and Sean Astin.
This isn't the first time a "Goonies" sequel has been mentioned by Donner. Back in 2010, he told Collider that it was difficult to find a storyline for the second film, which is why he had planned to turn the beloved feature into a musical.
"I don't think there'd be a sequel. I wouldn't remake it. If anything it'd be something new and fresh. Hopefully we're doing this as a musical on Broadway," Donner said.
In 2011, Donner discussed that Broadway musical in an interview with Movieline. "We're really trying extraordinarily hard to get it made. It's a tough road -- Broadway is another world totally -- and hopefully, probably around September, we'll be talking a lot more positively," he said. "We have Tim Long doing the book, and it's quite good. The process on Broadway is another world. But if we're going there with 'Goonies' -- which has such a great following, a great life -- it has got to be the right thing. Hopefully we'll be presenting it to you in the spring of the following year."
Donner never did get to present the "Goonies" musical, but that didn't stop the cast from speculating about future "Goonies" installments.
"It will happen," Astin said in 2012 when asked about a possible "Goonies" sequel by IGN. "I'm 1000 percent certain there will be a sequel. I will bet my children on it."
[via TMZ]
BEFORE YOU GO
PHOTO GALLERY
Celebrity News & Photos