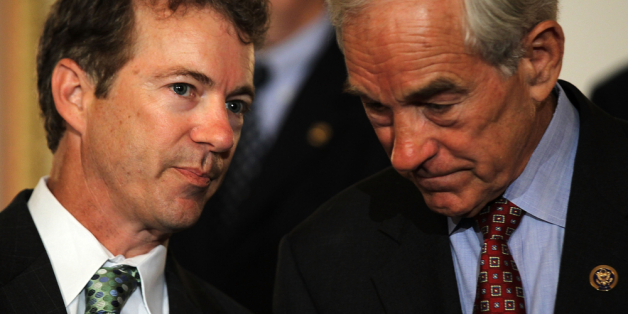 Former GOP presidential candidate and Rep. Ron Paul (R-Texas) spoke out Friday in support of his son's decision to vote against Ukraine aid.
As CNN noted, Sen. Rand Paul (R-Ky.) was one of two senators to stand against Congress' decision. He said back in mid-March that the money would end up supporting Russia.
Ron Paul agreed with his son's reasoning, saying that he was "very pleased" he stood up against the package.
"Congress just last week, they rushed to pass this guaranteed loan of a billion dollars, which is really just opening up the door for endless loans," Ron Paul added, according to CNN.
Rand Paul also expressed fiscal worries about Ukraine last month, citing the country's CCC- debt rating.
"I think it sends the wrong signal," he said of any aid benefits, adding that there was "no expectation that they could pay it back."
President Barack Obama signed the Ukraine aid bill into law on Thursday, authorizing $1 billion in loan guarantees. The legislation also takes steps against Russia for its annexation of Crimea.
BEFORE YOU GO