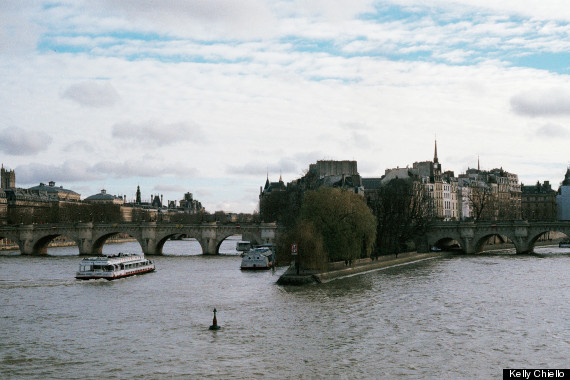 This week's Moment of Travel Zen comes to us from Kelly Chiello. Of her photo she says:
"Paris is hands down one of my favorite cities. In Paris, it is so easy to get wrapped up in the architecture, the art and the culture. This city is so rich with history that it's so easy to feel like you're being transported to another time when you're walking down the Seine on the cobblestones. This city truly embodies an elegant lifestyle fit for any visitor. I fell in love with Paris and I look forward to the day that I can lost within Paris again looking for the perfect cafe to spend the afternoon."
Paris is always beautiful, but it's especially lovely in the spring. The City of Lights is always lively, with its famous landmarks, world renowned museums, and its famed dining and shopping (hello, Champs-Elysées). Despite the city's active atmosphere, it's always possible to find a moment of zen in one of the many gorgeous parks, while wandering the quaint streets or by the Seine River.
PHOTO GALLERY
Travel Zen: Paris Is Lovely

Where have you traveled for a moment of zen? Email travel@huffingtonpost.com with your travel zen or submit below!