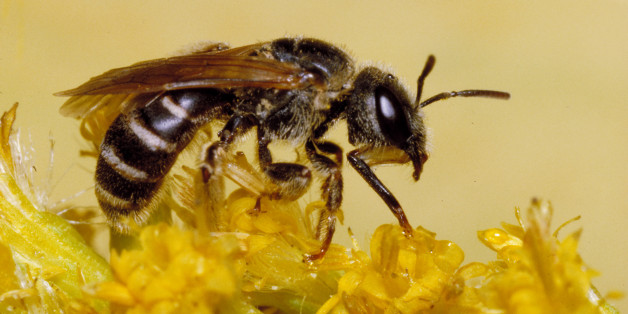 Our readers may be able to guess at least one of the most painful places to be stung by a bee.
But if you want the research to back it up, intrepid researcher Michael Smith, a graduate student at Cornell University, says that the three worst places to be stung by a bee are as follows: The nostril, the lip and the penis.
National Geographic has more on how Smith stung himself for science:
Smith was methodical. He collected bees by grabbing their wings "haphazardly with forceps" and pressing them against the body part of choice. He left the stinger there for a full minute before removing it, and then rated his pain on a scale of 1 to 10. Pain is very hard to measure, but psychological studies have found that numerical scales do a decent job of putting numbers on an inherently subjective experience.
As io9 notes, at least two of the best or least painful places to be stung (skull, middle toe, upper-arm) are spots that are also most likely to be covered by hair or clothing.
For more on Smith's research, go to NatGeo.
BEFORE YOU GO
PHOTO GALLERY
Animals In The News