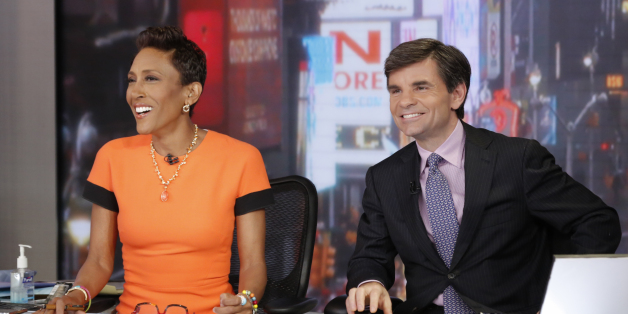 George Stephanopoulos spent a busy Sunday shooting down rumors that he's miffed about all the change going on at "Good Morning America" these days.
There has been quite a lot of upheaval on America's top morning show recently. Josh Elliott left bitterly over money, and Sam Champion left to start his own weather show. Even worse, both men departed for arch-rival NBC, which has made the downfall of "GMA" a top priority.
Cue the inevitable whispers in the media—specifically, Page Six, which cited "multiple sources" who all said that Stephanopoulos, who brings a certain newsiness to the broadcast, was unhappy with the changes and with the "softer direction" of the show.
It's unclear what may have caused Stephanopoulos to suddenly look around and notice that the morning shows are not where America turns for hard news, but no matter. The anchor quickly hopped on the phone to tell Page Six none of it was true.
"So much of what you've been told is false," he said.
One thing's for sure: Stephanopoulos has faced the soft-news question ever since he came to "GMA" in late 2009. He's developed something of a standard answer. "It's fun to stretch," he told the New York Observer in 2010. "I have had to stretch," he told New York magazine in 2012 (adding that he liked the "variety").
Plus, whenever he wants a fix of politics, he can wait until Sunday, when "This Week" airs.