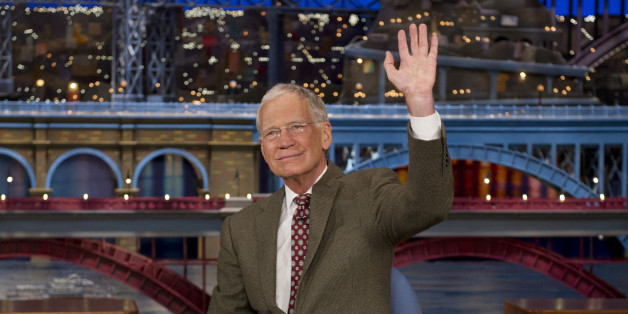 What's next for Letterman after he retires from late night television? Maybe a stint on Broadway.
Last week, David Letterman announced he'd be dimming the lights on his long-running "Late Show" in 2015. There was shock, sadness and the inevitable "Who'll replace Dave?" debates, but what's Letterman got planned after retirement? According to another former talk show host, it might be a stint on Broadway.
Jay Leno broke his silence on his former late night rival's impending departure and, of course, he did it with a joke.
"Oh well you know, he and I [are] gonna do The Sunshine Boys on Broadway, so we're very excited about that," Leno told Extra.
Things weren't always so friendly between the two TV heavyweights. Leno and Letterman were engaged in a pretty public feud after Letterman was passed over in favor of Leno when Johnny Carson left the "Tonight Show" desk. After CBS picked Letterman to man the helm of their own late night talk show, the two battled for ratings until Leno stepped down early this year, handing the reigns over to Jimmy Fallon.
When asked who should replace his former rival, Leno didn't have anyone specific in mind, but he did put to bed any rumors of filling in for Letterman when he exits the show. "There's nothing to fill in," he said.
If Broadway doesn't pan out, Jimmy Fallon has a few ideas for a Leno/Letterman pairing. On Friday's "Tonight Show," Fallon read a list of the "Top 10 Reasons David Letterman Is Retiring," which included No. 2: "Jay Leno needs a partner for next season's Amazing Race."
BEFORE YOU GO
PHOTO GALLERY
Late Night Talk Shows