At first glance, Uche Okpa-Iroha's series "The Plantation Boy" looks extremely familiar. The faces of prominent members of the Corleone family, played by the likes of Marlon Brando, Al Pacino and James Caan, peer out from the frames, prompting the viewer to recall images of the Francis Ford Coppola masterpiece "The Godfather," one of the most well-known gangster films of all time.
Yet there's one decisive difference: The presence of a dapper, era-appropriate Nigerian man offering the Don flowers, partaking in wedding processions and huddling close to scheming crime bosses. It's the face of Okpa-Iroha, who -- in a beautiful recontextualization of the trilogy's first installment -- has inserted himself into 40 films stills, carefully mimicking the costumes, body language and facial expressions of the characters he replaces with stunning accuracy.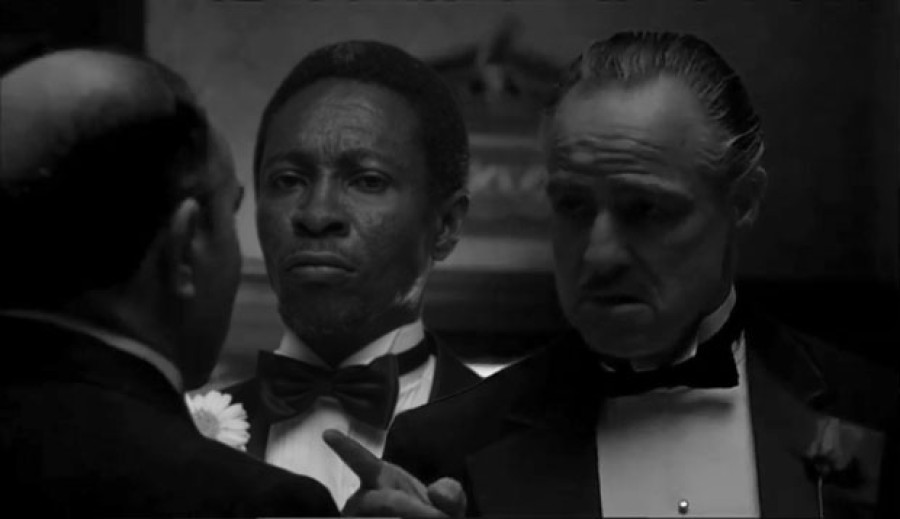 The project is meant to address representation and identity in film, as Okpa-Iroha stages a "humorous intrusion," deconstructing and building back up the scenes of a wildly iconic movie. "The series is multilayered, but its core theme borders on what I will refer to as 'the subjective representation of the presence of an omission,'" Okpa-Iroha explained in an interview with Art Base Africa, "the representation of a deviant culture or race that was not originally there."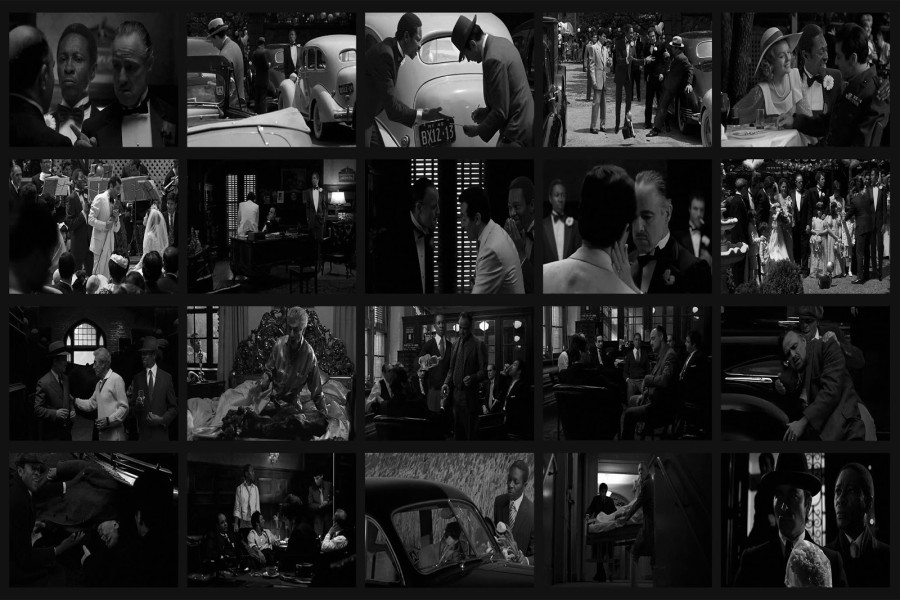 He elaborated on his efforts in an article in Feature Shoot, in which he adds that "The Godfather" was an ideal medium for exploring lack of representation of certain races and cultures because the film already "addresses some issues in society that border around marginal groups, especially in American society of the 1940s." The result is playful subversion that nudges the observer to think -- if only for a second -- about the repeated configurations of imagery that make up popular culture. The presence of an unfamiliar face in the restaging points to the implied absence that otherwise exists.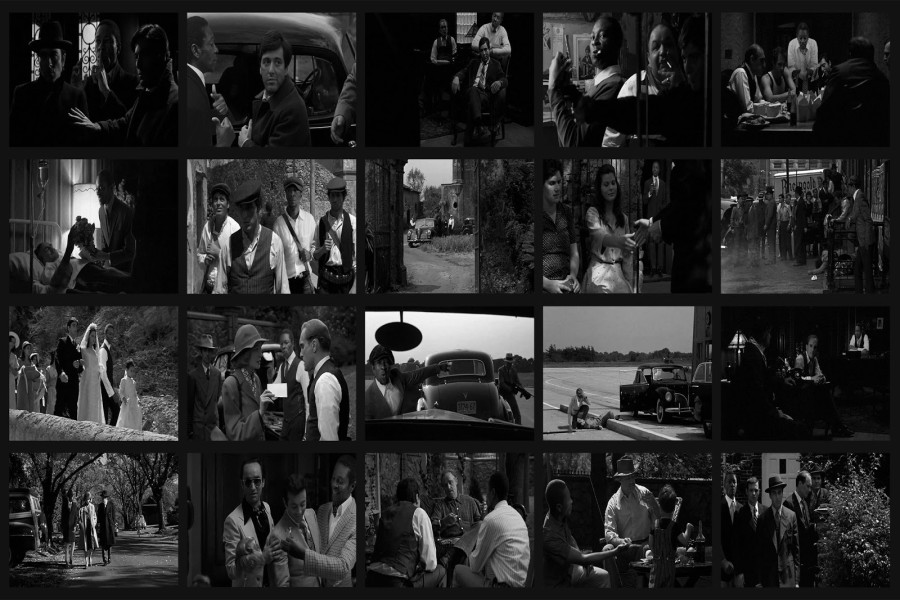 Okpa-Iroha displays images of his transformation on "The Plantation Boy" website, presenting the intense studio work that went into to reenacting the sharp collars, ascots and plaid suits. He estimates that only 30% of the project was conducted in post-production, the rest can be attributed to his reverent poses and smiles that ape the original scenes to a tee. The artist has plans to continue his project, hoping to do a similar series with the other two "Godfather" films and "Amistad." Until then, you can see all 40 stills from "The Plantation Boy" in the clip below. Let us know your thoughts on the project in the comments.