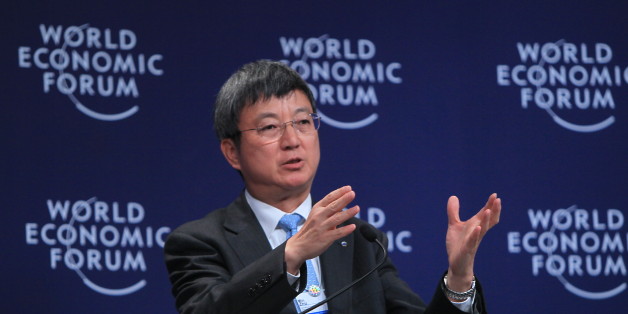 To watch a livestream of the Asia Society Policy Institute's formal launch ceremony, held in New York City at 9:15 a.m. on April 8th, click here.
From Asia Society:

As Asia's emerging centers of influence alter the global balance of power, the need for innovative thinking on international issues from both Asian and American perspectives has never been more urgent. Finding optimal solutions to these complex, far-reaching problems requires deeper understanding and cooperation among the United States, Asian nations, and the world. In response, Asia Society is establishing the Asia Society Policy Institute, a truly innovative think tank for the Asian Century.
ASPI will hold its formal launch event on April 8. Join us starting at 9:15 AM for a conversation between former U.S. Secretary of State Henry Kissinger, an Honorary Counselor of the Institute, and IMF Deputy Managing Director Zhu Min about strategic trends in U.S.-Asia relations. Their discussion will be followed by a panel discussion featuring:
Senior Fellow for India, Pakistan and South Asia at the Council on Foreign Relations Alyssa Ayres
Former Prime Minister of Pakistan Shaukat Aziz
Ambassador of the People's Republic of China to the U.S. Cui Tiankai
Senior Vice President for Asia & Japan Chair at CSIS, and Associate Professor at Georgetown University Michael Green
Ambassador of Singapore to the U.S. Ashok Kumar Mirpuri
CEO for Europe, Middle East, Africa and Americas at Standard Chartered V. Shankar
William J. Burns, U.S. Deputy Secretary of State, will be the keynote speaker at an invitation-only lunch to follow.
Can't make it to this program? Tune in to AsiaSociety.org/Live at 9:15 am New York time for a free live video webcast. Viewers are encouraged to submit questions to moderator@asiasociety.org or tweet your questions to #AskAsia.