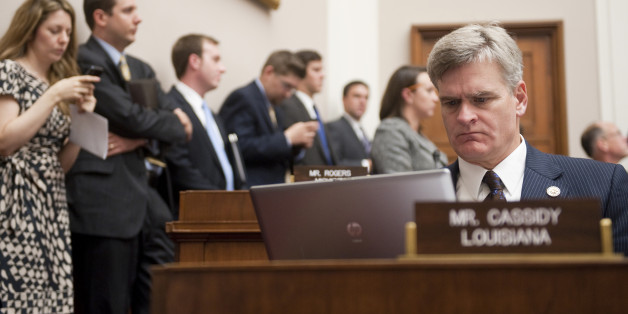 Rep. Bill Cassidy (R-La.), who is challenging Sen. Mary Landrieu (D-La.) in a close Senate contest, put his professional background as a physician to use when he helped treat a passenger who had lost consciousness on a Monday Southwest Airlines flight.
The Times-Picayune reports that Cassidy, along with another doctor on board, took the man's shirt off, laid him flat on the airline seats and helped him regain consciousness after being unable to detect a pulse.
"He even talked a little about the Senate race," Cassidy told the paper.
The man reportedly identified himself as a conservative, though he didn't say whether he'd vote for Cassidy or Landrieu in Louisiana's November primary. He was taken to a nearby hospital after the plane landed.
Cassidy isn't the first sitting representative to have helped with a medical emergency while in transit. In 2011, Rep. Phil Roe (R-Tenn.) used CPR to help save the life of a man who went into cardiac arrest in the Charlotte, N.C. airport.
Twenty physicians currently serve in Congress: three senators, 16 representatives and one delegate.
Read more at The Times-Picayune.
BEFORE YOU GO
PHOTO GALLERY
Senate Seats Up For Grabs In 2014