Coachella's 15th festival is just around the corner. As the desert blowout gets bigger and bigger each year, this happens to be one of our absolute favorite lineups. Amid all the big-name excitement, some of the lesser known bands get glossed over. So, we have scoured the list and came up with a handy guide to finding your next favorite artist (and scoring some points with friends back home who are missing out). Let us know who you're most excited to see this weekend in the comments below.
While we are psyched to see Outkast, Arcade Fire and Pharrell this year -- these 16 smaller acts are sure to blow your mind at Coachella 2014:
1. If you like Stevie Wonder, you'll love Aloe Blacc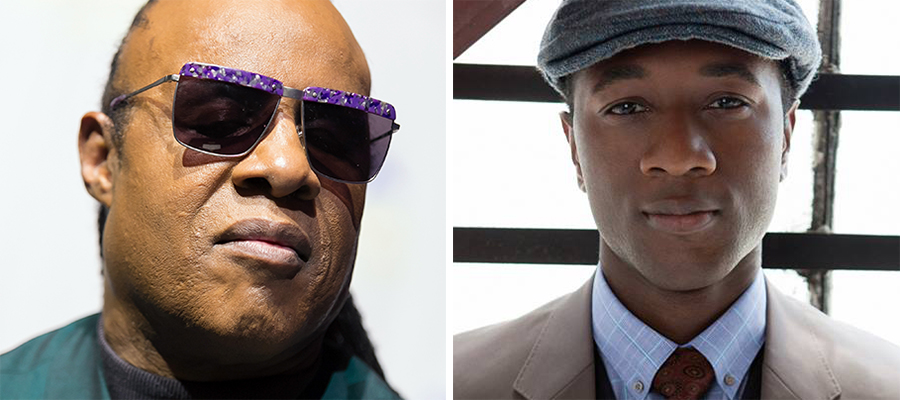 (Getty Images/Aloe Blacc Facebook)
Aloe Blacc is best known for his smash hit "Wake Me Up," but this 21st century Motown crooner from Orange County has combined all the best elements of Stevie Wonder, Marvin Gaye, Sam Cooke and Bill Withers. Check out his songs "I Need A Dollar" and "The Man" and get ready to bob that head.
2. If you like 2 Chainz, you'll love A$AP Ferg


(Getty Images/A$AP Ferg Facebook)
With Outkast reuniting as a headliner at Coachella this year, we are happy to see more rap and hip hop artists on the lineup than usual. A$AP Ferg (aka Darold Ferguson, Jr.) is a 25-year-old Harlem rapper who started off a member of the hip hop collective A$AP Mob. In October, he was named "Rookie of the Year" at the BET Hip Hop Awards and some say Ferg is a voice of the next generation of hip hop. His clever, raw lyrics and hard-hitting beats are reminiscent of 2 Chainz.
3. If you like Nirvana, you'll love Anthony Green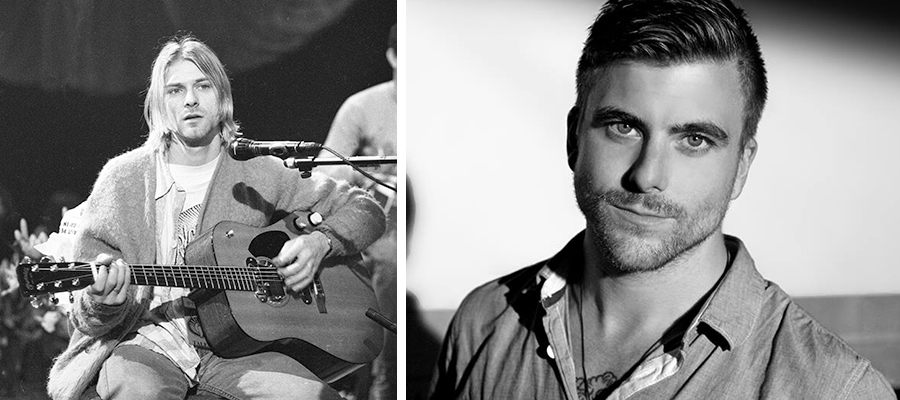 (Getty Images/Anthony Green Facebook)
Anthony Green is the front man of the progressive rock act Circa Survive, and at the 2010 SXSW they won Spin Magazine's best cover for his version of Nirvana's "Milk It." While Green's vocals have a much higher range compared to Kurt Cobain's iconic deep raspy voice, Green's solo project still pays tribute to the grunge god.
4. If you like Garbage, you'll love Dum Dum Girls


(Garbage Facebook/Dum Dum Girls Facebook)
New York City's Dum Dum Girls began as recording project in the bedroom of the lead singer Dee Dee Penny. The all girl band is bringing back the '90s femme alternative rock. Their sound combines the best elements of musicians like Fiona Apple, Hole and PJ Harvey.
5. If you like Fleetwood Mac, you'll love The Preatures


(Getty Images/The Preatures Facebook)
The Preatures' breezy, Lauren Canyon sound -- as evidenced by their infectious 2013 single "Is This How You Feel?" -- seems tailor-made to shine in the sun at a festival like Coachella. We can't help but get that life-affirming Stevie, Lindsay and co. vibe from this awesome Australia export.
6. If you like Prince, you'll love Blood Orange


(Getty Images/Blood Orange Facebook)
How long have we been waiting for a new version of Prince? British multi-threat Dev Hynes has written for artists like Florence and the Machine and The Chemical Brothers, but his newest musical project, Blood Orange, is more focused on electronica ... and all we have to say is: thank you.

7. If you like The Flaming Lips, you'll love Washed Out


(The Flaming Lips Facebook/Washed Out Facebook)
Washed Out's single "Feel It All Around" is featured in the opening sequence of the sketch comedy "Portlandia." The dream pop band's breathy vocals set to synth sounds and distorted guitars will lull you into a trance much like music from Air, My Bloody Valentine or Sigur Rós.

8. If you like Coldplay, you'll love Bombay Bicycle Club


(Coldplay Facebook/Bombay Bicycle Club Facebook)
If Coldplay and Pompeii's music could have sex, Bombay Bicycle Club would be their love baby. Bombay Bicycle Club's 2011 single "Shuffle" highlights this, Jack Steadman's vocals sound like a young Chris Martin backed up by indie pop instrumentals. The English band actually doesn't like their name, which comes from a now defunct chain of Indian restaurants.

9. If you like Ed Sheeran, you'll love City and Colour


(Getty Images)
Heartfelt acoustic indie-folk songs are City and Colour's specialty, even though frontman Dallas Green's first band was the hardcore screamo act Alexisonfire. Fans of Ed Sheeran's single, "The A Team" will adore Dallas Green's sad ballad about love and sacrifice, "The Girl."

10. If you like John Mayer, you'll love James Vincent McMorrow


(John Mayer Facebook/James Vincent McMorrow Facebook)
With soulful, heartbreaking layers in his voice, 31-year-old Irish singer-songwriter James Vincent McMorrow has a quality that reminds us of some of our favorite other singer-songwriters like John Mayer and Ed Sheeran. Check out the song "We Don't Eat" to see what we mean. He debuted his first album in 2010 and, my, do we love what we have seen since then.
11. If you like Daft Punk, you'll love Classixx


(Getty Images/Classixx Facebook)
As electronic music gets more mainstream every year, we can't help but fall in love with Classixx's legit sound in a sea of so many imitators. Get ready to dance in the desert to the beats of LA-based DJ duo Tyler Blake and Michael David, who are childhood friends and went to middle school and high school together. The pair has said to be influenced by music ranging from old school R&B to Paul Simon. (If you're looking for another Daft Punk-y act or something similar to M83, be sure to also check out Flume on Friday.)
12. If you like Phoenix, you'll love The 1975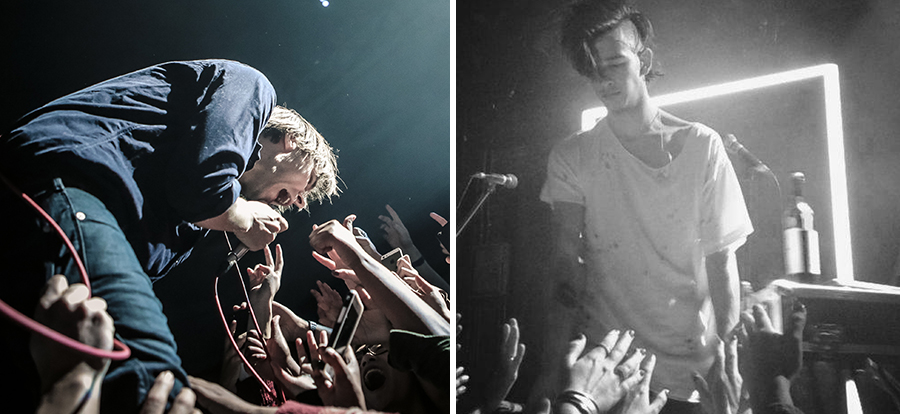 (Getty Images/The 1975 Facebook)
The 1975 is hands-down one of our favorite new bands and we can't wait to see what kind of a party they will throw at Coachella. The English indie rock band from Manchester has mastered the ethereal and synth pop sound but we also must add, these fellows are smooth operators. Check out songs "Sex" and "Chocolate" (two of our favorite things) to hear the Phoenix connection.
13. If you like Amy Winehouse, you'll love John Newman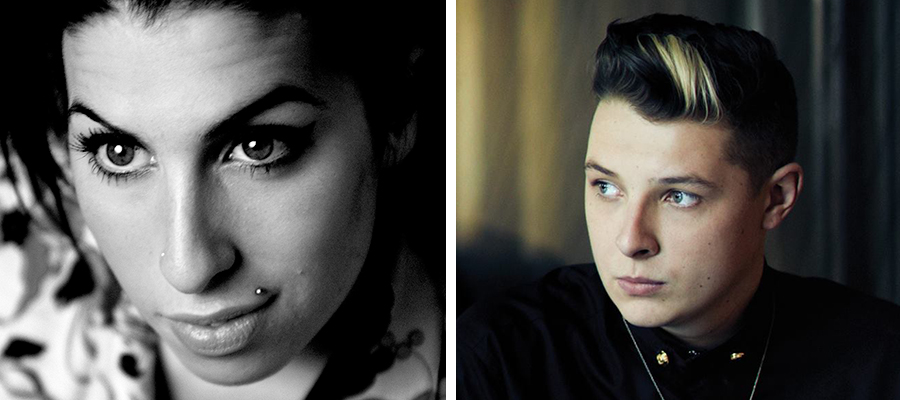 (Getty Images/John Newman Facebook)
John Newman's contagious and raw 2013 hit "Love Me Again" gets stuck in your brain like peanut butter on the tongue, but some of his other tracks like "Cheating" and "Gold Dust" really solidify this English artist's immense talent. He was one of the most successful and praised British singers in 2013. Part-Amy Winehouse, part-Bruno Mars, Newman's soul and R&B sound is honestly the real deal.

14. If you like Sublime, you'll love Fishbone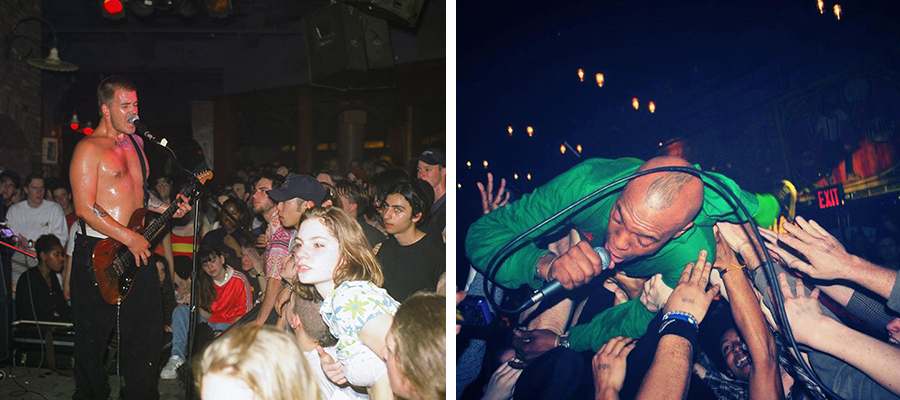 (Getty Images/Fishbone Facebook)

Fishbone is one of the original '80s ska bands from Los Angeles and were one of Sublime's biggest influences. Much like Sublime, Fishbone combines comedy with social commentary and brass instruments for a truly ska experience. Fishbone even covered Sublime's classic song "Date Rape" on the tribute album "Look at All the Love We Found."
15. If you like Rihanna, you'll love Jhene Aiko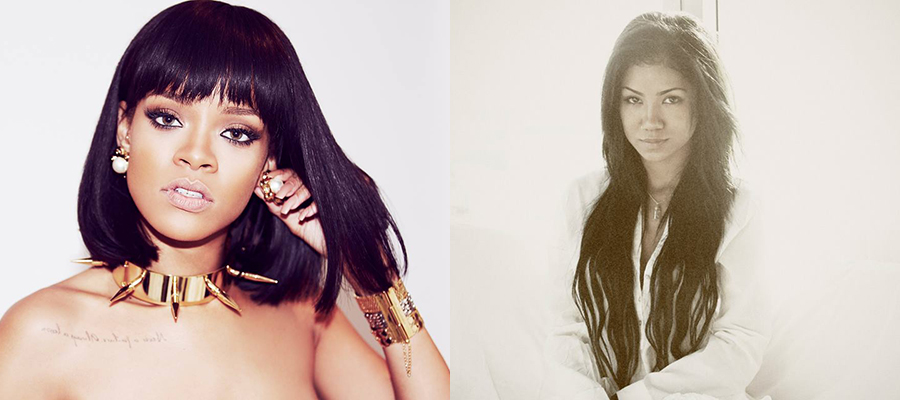 (Rihanna Facebook/Jhene Aiko Facebook)
LA singer Jhene Aiko's soulful, velvety voice wears its '90s R&B inspiration on its sleeve and is beyond ready for prime time. Fans of Rihanna -- or Cassie -- will eat this one up. In response to feeling the pressure to appease record labels, Aiko said: "I'm not a slave to anyone; I'm sailing my soul instead of selling it." Amen.
16. If you like Kanye West, you'll love Chance the Rapper


(Getty Images/Chance the Rapper Facebook)
Grown from the same streets of Chicago as Kanye West, 20-year-old Chance the Rapper strays from mainstream hip hop trends and likes to be a bit more experimental with his music. Chance brings a new inventive look to the rap game and his clear and deliberate delivery reminds us of a young Kanye, circa 2004.
BEFORE YOU GO
PHOTO GALLERY
Best Coachella Style 2013