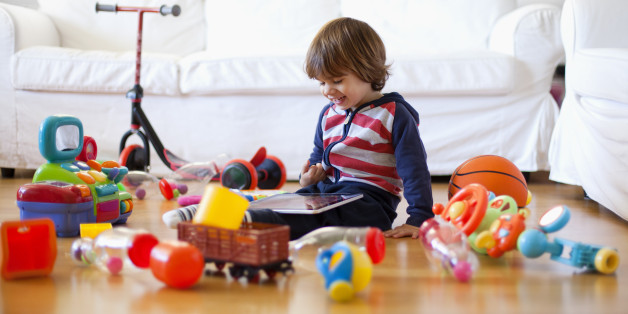 The It Gets Better Project will host a Google Hangout this Wednesday, April 9, to examine the way that the gender-based marketing of toys affects lesbian, gay, bisexual and transgender children and young people.
The Hangout is slated to include blogger Julie Tarney of mysonwearsheels.com, Dana Beyer, Executive Director of Gender Rights Maryland, and Kaye Toal, Community Manager at Goldieblox. Farah Miller, Editor of Huffpost Parents, will moderate.
The Hangout is happening as a portion of the It Gets Better Project's "Illustrations" initiative, a social media-based campaign that aims to bring visibility to issues specifically affecting LGBT youth.

"LGBT youth are constantly dealing with pressure to conform to gender norms. For many of us, that pressure started with playtime in nursery school," Ted Farley, Executive Director of the It Gets Better Project, said in a statement to The Huffington Post. "We're thrilled that this Hangout will bring together parents, toy industry professionals, and LGBT experts to talk about this important issue."

Interested in being a part of the Hangout? Head here for more information.