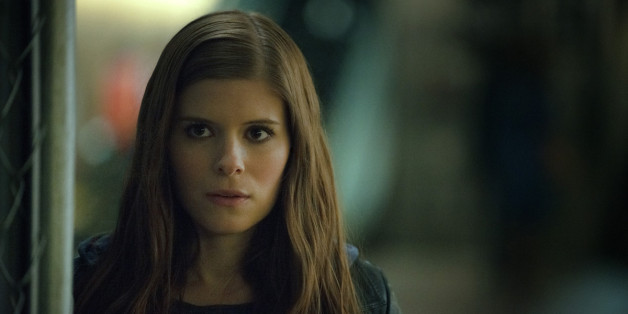 Will "House of Cards" star Kate Mara ever catch a break?
It's bad enough that her character on the popular Netflix drama was pushed in front of a train during the premiere episode of Season 2, but now, more evil seems to be in store for the actress. She's been tapped to play Michelle Knight in the Lifetime movie centering on Ariel Castro -- the man responsible for the kidnapping and imprisonment of three women in Cleveland.
Mara's breakout role as the aggressively ambitious (if a bit naive) reporter Zoe Barnes on "House of Cards" was brought to a shocking end when VP Frank Underwood decided she knew a bit too much about a murder cover-up he was involved in. Since ending her time on the show, she's gone on to film -- you can see her next in "Transcendence" with Johnny Depp -- and can now add a Lifetime movie to her growing list of projects.
Sony Pictures is releasing the made-for-TV movie and producers are apparently desperate for Mara to take the role of Knight.
"They feel that Kate would be able to capture Michelle's vulnerability and psychological pain — something she excelled at as Zoe Barnes," a source told The Daily News. We definitely agree.
"Breaking Bad's" David Costabile and Emilio Estevez are both being looked at to play Castro.
BEFORE YOU GO
PHOTO GALLERY
"House of Cards"