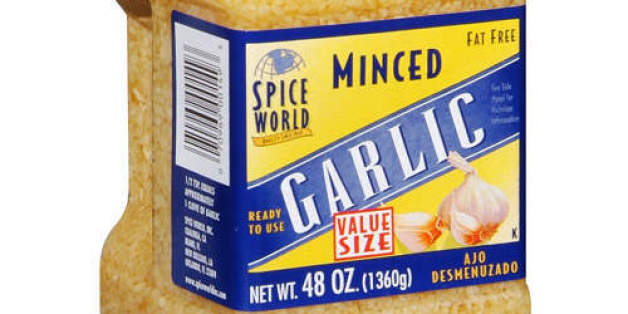 There are some things in life you should never do, like cheat on your taxes or be mean to your mother. But more importantly, you should never buy or use minced garlic in a jar. It just isn't worth it.
We understand the logic here. Garlic is sticky. It makes your hands smell. And it takes time you don't have to mince. But the way we see it is, if you don't have time for fresh garlic -- the backbone of all that is great about food -- then you have no business using it in your cooking at all. And sticky, smelly hands are a small price to pay for the amazing flavor fresh garlic gives to our homemade dishes.
If you happen to have a jar of minced garlic sitting in your fridge right now, just get rid of it. We can pretend it never happened. We don't like to be wasteful, but when it comes to garlic there's no point in messing around. Especially when you take a moment to consider how epically superior fresh garlic is to everything else -- and what a sad substitute minced jarred garlic is in its place.
PHOTO GALLERY
The Horrors Of Jarred Minced Garlic
Want to read more from HuffPost Taste? Follow us on Twitter, Facebook, Pinterest and Tumblr.