Hello and welcome back to life dictated by "Man Men" conspiracy theories. This week we bring you definitive proof that Stan Rizzo is going to become a gigolo in Season 7. As the folks at Slate noted, (once we are done gawking at his glorious beard) the promotional photos reveal Stan clad in almost the exact outfit worn by Jon Voight in "Midnight Cowboy," which was released in 1969 a.k.a. the year "Mad Men" Season 7 is expected to begin.
Basically, Stan is definitely either going to become a male escort ... or he is auditioning for the film "Midnight Cowboys." May we kindly suggest the addition of a scarf and hat in order to complete this look.
Exhibit A: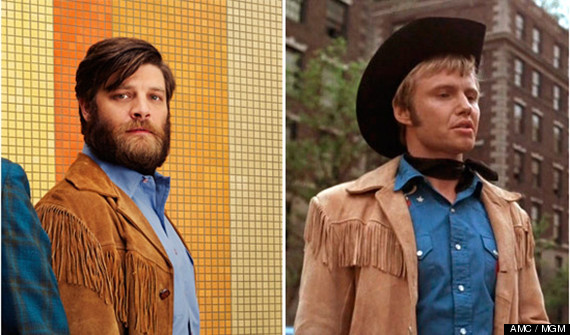 Exhibit B: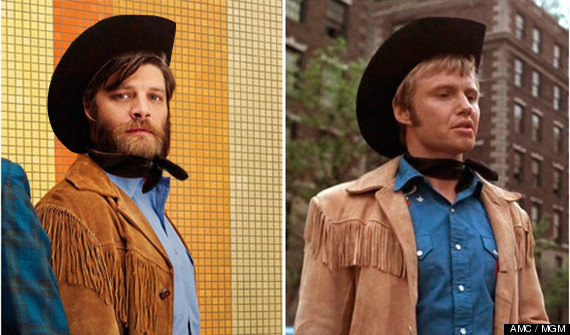 [h/t Slate]
BEFORE YOU GO
PHOTO GALLERY
Familiar Faces On "Mad Men"