Starting now, Twitter will look a lot more like Facebook. Sorry, folks.
On Tuesday, Twitter introduced a much more photo-centric redesign displaying a cover photo and profile picture in a strikingly similar way to its larger social networking cousin. According to Twitter's blog, the changes start rolling out immediately, and your profile will look different in the next few weeks.
Here's how the new Twitter looks for Michelle Obama: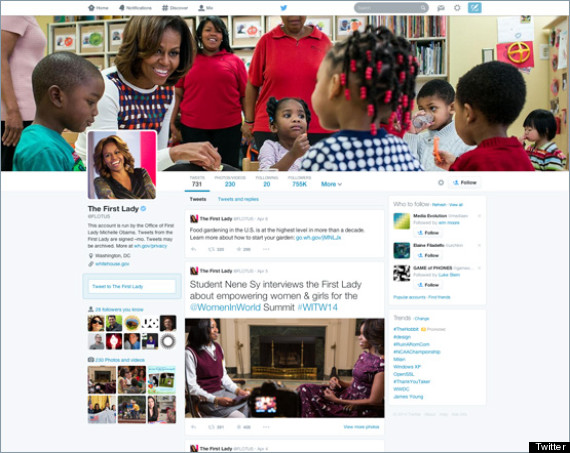 Look familiar? Here's what Michelle Obama's Facebook page looks like: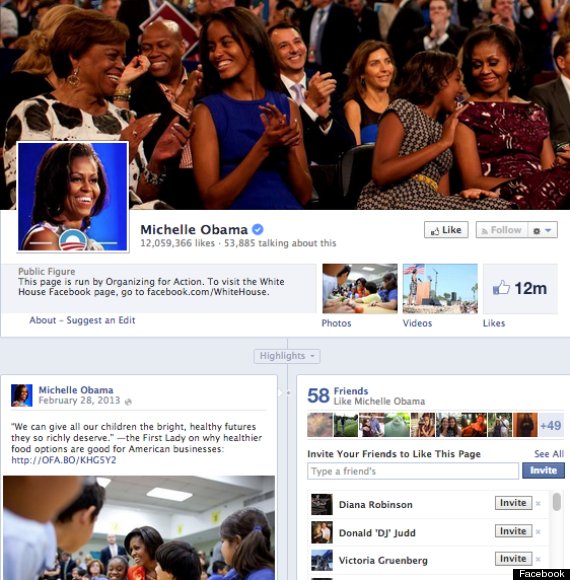 Under the new design, you can choose your own custom header. (Read: Facebook cover photo.) Twitter also wants you to show off your best tweets. You can "pin" one of your tweets to the top of your profile, subverting the usual reverse-chronological order in which tweets are displayed. Your tweets with the most retweets and favorites will also be bigger on your profile, so they're easier to find. In addition, when you look at someone's profile, you'll be able to filter his or her timeline by tweets, tweets and replies or tweets with photos and videos.
Since going public late last year, Twitter has made a concerted effort to make its service more appealing to newcomers not fluent in the Twitter's strange language of retweets and hashtags. The response has included making conversations between people easier to track and emphasizing photos in the stream of tweets. Like it or not, making Twitter's profile pages look and feel more like familiar Facebook is part of that endeavor.
If you want to check out what the profiles will look like, check out some of the first redesigned profiles, belonging to celebrities, of course. Zac Efron, Kerry Washington, Channing Tatum and others are already using the new Twitter profiles.