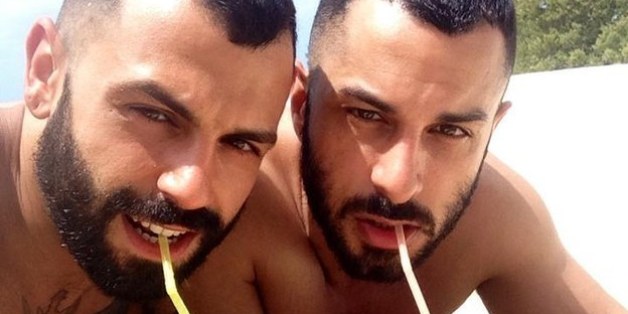 We're not entirely sure how we feel about this.
A popular Tumblr that documents gay men in relationships who look strikingly similar to one another has recently been making the rounds on the Internet.
Called "Boyfriend Twin," all of the photos submitted to this Tumblr are supposedly of men in committed relationships who, in one way or another, could probably pass as twins.
"The boyfriend twin photos have not stopped pouring in," the blog's anonymous founder told Buzzfeed. "Happy and handsome boyfriends and husbands have been proudly sharing their lookalike moments with Tumblr."
The founder also reportedly stated that the point of the blog is to generate a longer conversation surrounding issues of "narcissism, exhibitionism and sexuality."
Check out some of the images from the "Boyfriend Twin" Tumblr below. What do you think about this?