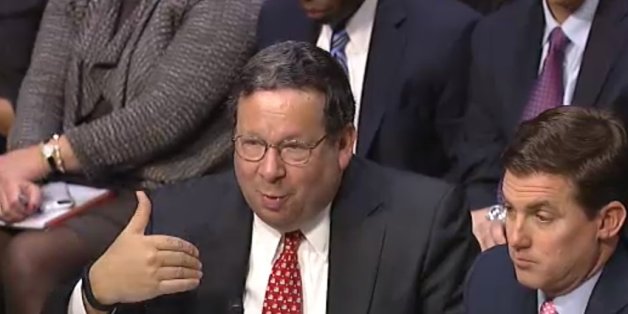 David Cohen, Comcast's executive vice president, was on Capitol Hill on Wednesday, trying to convince a group of senators that his company's proposed merger with Time Warner Cable should be approved by federal regulators. In doing so, Cohen decided to channel his inner Martha Stewart.
The size of a merged company is one of the chief concerns that people have about the proposal, but Cohen met that head on.
"While this transaction will make us bigger, that is a good thing, not a problem," he told the Senate Judiciary Committee. He said that investors would be "spurred to invest" to catch up with the new titan in town.
For good measure, he also said that Comcast represented the "American Dream."
While it's definitely possible that the politicians will sign off on the deal, there are many who don't necessarily agree that the merger would be a "good thing."
The hearings can be watched here.