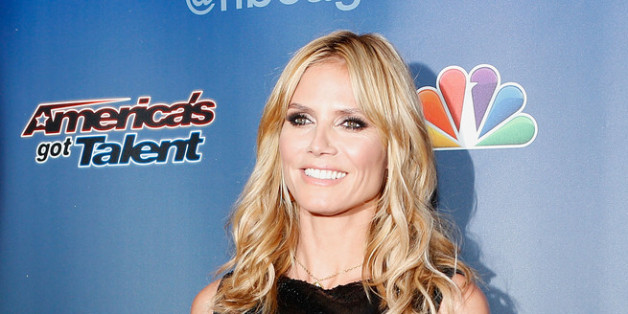 Heidi Klum's many talents do not include keeping her bra on.
While taping the new season of "America's Got Talent," Klum's bra was stolen right off her body by one of the contestants.
"There was a magician, and one minute I was wearing a bra, and then next minute he was holding my bra and I have no idea how he did that!" Klum told reporters at the NBCUniversal Summer Press Tour.
Unfortunately for the magician, the undergarment wasn't of the diamond-encrusted Victoria's Secret variety; it appears to have been just a regular ol' push-up.
After Klum was liberated of her lingerie, a lucky fellow, Howie Mandel, looked under her blouse to confirm.
Klum, who has gone on record saying she doesn't care about contestant sob stories, sucked it up and went on with the show, completing the rest of the day sans brassiere, despite the fact that she "felt a little droopy."
"America's Got Talent" premieres May 27 at 8 p.m. EDT on NBC.
BEFORE YOU GO