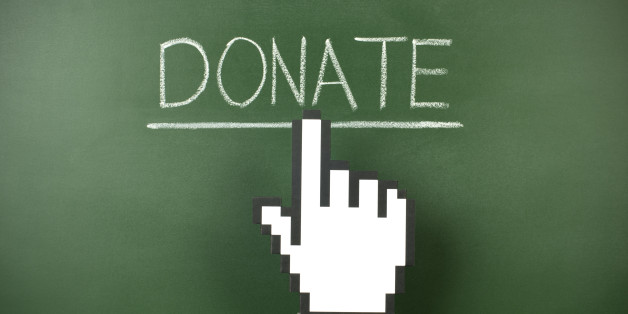 The Internet has truly become a donation hot spot.
Donors gave more online gifts last year than ever before, according to M+R's Benchmarks study. People contributed more than $324 million online last year, up 14 percent from 2012, the report concluded.
The study, which was released on Wednesday, analyzed data from 53 nonprofits, including UNICEF, Sierra Club, Planned Parenthood and Feeding America. It also found that the average one-time online donation amount to a nonprofit was $68.
The increase in online giving is further proof that philanthropy rebounded last year. A Chronicle of Philanthropy study released in January found that big gifts made a major comeback in 2013. Donors gave more gifts of $100 million or more last year than they did in 2012.
"The big picture for nonprofits online in 2013 is that organizations reached more people last year through emails, their own websites and social media," Sarah DiJulio, principal at M+R Strategic Services, said in a statement.
BEFORE YOU GO
PHOTO GALLERY
9 Biggest Charitable Gifts Of 2013