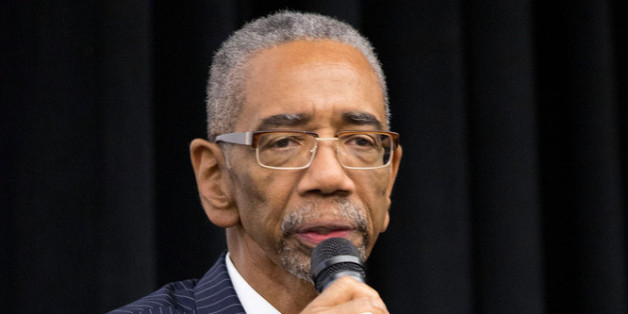 Rep. Bobby Rush (D-Ill.) is currently the subject of an inquiry by the Office of Congressional Ethics, the congressman of more than 20 years revealed Wednesday.
Rush told the Chicago Sun-Times' Lynn Sweet he has "been cooperative" with the OCE and urged "anyone they wanted to talk to" to be "honest and frank" with them.
Rush has retained the Washington law firm Dickstein Shapiro for the OCE inquiry, the Chicago Tribune reports. Scott Thomas, former chairman of the Federal Election Commission, is representing the Chicago Democrat.
News of the ethics probe comes after a Sun-Times/Better Government Association investigation late last year reported Rush used campaign funds for the Beloved Community Christian Church where he is a minister and that he did not report any rent payments for his campaign office, both possible violations of House ethics rules.
The Sun-Times/BGA report also questioned what had become of a $1 million grant that Rush helped secure from telecommunications firm SBC to launch a tech center in Chicago's Englewood neighborhood. Though Rush launched the project in 2000, no tech center has since materialized and it's unclear where the money went. The congressman claims "every penny of that money went toward programs for the Englewood community," but said he did not have records of how the money was spent specifically.
Rush has been a member of Congress representing Illinois' 1st District since 1993. He took a leave of absence from Congress starting last September due to his wife Carolyn being ill, but returned to Washington last month.
BEFORE YOU GO
PHOTO GALLERY
Conservatives Pointing Fingers