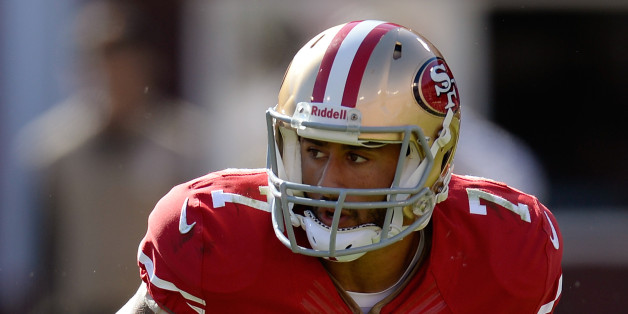 NFL star Colin Kaepernick is being investigated over a suspicious incident, several outlets reported.
No charges have been filed yet against the 49ers quarterback. But TMZ, which originally broke the story, reports that the case has been referred to the Special Victim's Office, which handles sex crimes.
According to the outlet, the woman at the center of the incident alleges that Kaepernick undressed her at the home of Seattle Seahawks wide receiver Ricardo Lockette. The woman says that she later woke up in a hospital bed without remembering much of the evening subsequent to her physical encounter with Kaepernick.
The Miami Police Department confirmed to the Mercury News that he's being investigated over an incident, but did not offer details.
SFGate obtained a copy of the police report, which includes details of the alleged incident. It does not specify the exact crime, describing it as only a "suspicious incident."
According to the report, the alleged incident took place at the Viceroy Hotel in Miami on April 1st. The report also named 49ers wide receiver Quinton Patton and Seattle Seahawks wide receiver Ricardo Lockette as part of the investigation.
The 49ers told the NFL Network's Ian Rapoport that they are looking into the allegations. The team told NBC Sports they are "aware of the recent media report."
This is a developing story....