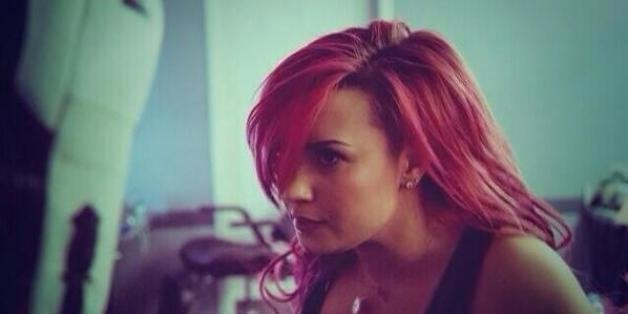 Demi Lovato is not happy with The Daily Beast -- perhaps because they actually made her question her relationship with Wilmer Valderrama.
Yes, it's safe to say Lovato is angry. The article subtly suggests that Valderrama may have been the one who leaked the photos and then goes on to unpack his supposed appeal by listing every terrible sexual confession he's ever made about his previous celebrity girlfriends: claiming to take Mandy Moore's virginity, giving Jennifer Love Hewitt a sex rating of eight on a scale from one to ten, calling Ashlee Simpson "a screamer," and finally sharing that Lindsay Lohan was a big fan of waxing and definitely did not have breast implants.
Valderrama sounds like a standup guy, indeed. But, as Lovato puts it, The Daily Beast is writing "horrible things" about people they know nothing about. And yet these confessions all came directly from Valderrama himself. Perhaps Lovato isn't truly angry with The Daily Beast, but rather with herself for dating a guy who has no problem sharing personal information about his exes.
BEFORE YOU GO
PHOTO GALLERY
Demi Lovato