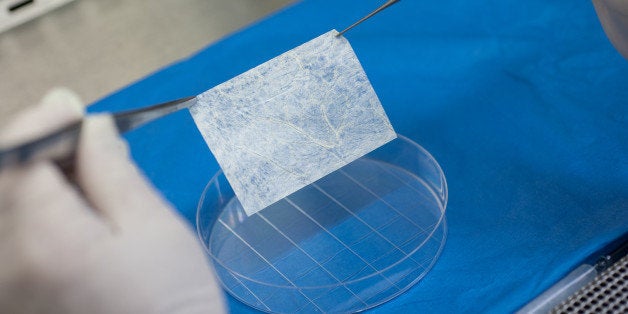 Four teenage girls successfully received lab-grown vaginal organs that were engineered from their own muscle and epithelial cells, according to a study published in the journal The Lancet.
The surgeries were all conducted between June 2005 and October 2008; the recipients of the vaginal organs were between 13 and 18 when the surgeries were conducted, and all of them had a condition called Mayer-Rokitansky-Kᅢᄐster-Hauser syndrome that left them with no, or underdeveloped, vaginas and uteruses.
Now, up to eight years after the surgeries, all of the patients still have normal organ functioning. Their sexual functioning post-surgery is also normal, with no indications of pain or effects on sexual desire, researchers noted.
"This pilot study is the first to demonstrate that vaginal organs can be constructed in the lab and used successfully in humans," study researcher Dr. Anthony Atala, the director of Wake Forest Baptist Medical Center's Institute for Regenerative Medicine, said in a statement. "This may represent a new option for patients who require vaginal reconstructive surgeries. In addition, this study is one more example of how regenerative medicine strategies can be applied to a variety of tissues and organs."
To construct the lab-grown vaginal organs, researchers first obtained biopsies of each patient's external genitals. Then, they extracted cells from these tissues and put them on a material that they sewed to be the shape of a vagina. Each "scaffold" was created to fit the individual patient. A little over a month after the biopsy, surgeons implanted the "scaffolds" into the patients; over time, the body absorbs the scaffold and tissue forms.
"Yearly tissue biopsy samples show that the reconstructed tissue is histologically and functionally similar to normal vaginal tissue," Atala said in a statement.
Another study published in the same issue of the journal details the first reports of nostrils being engineered by scientists for five people who had skin cancer that damaged their noses. It's now been five years since those reconstructive surgeries, and all of the patients can breathe and are happy with how their noses look.