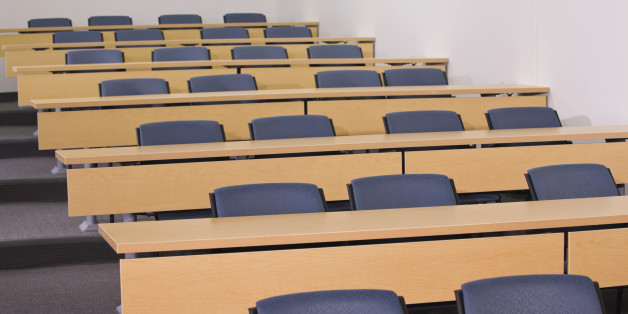 UPDATE: The video news report referenced has since been removed.
A transgender substitute teacher at Texas's Lumberton Independent School District was allegedly asked to not return to her position after parents complained about her gender identity to school officials.
Laura Jane Klug was substituting a 5th grade class when she was reportedly asked to leave the position while school officials looked into the matter, though she had not immediately been terminated, according to WTSP.
A recent hire to the school district, Klung was reportedly told that she would find out if she still has the job later this week.
"If it does affect my child and his ability to learn," parent Roger Beard told reporters, "or if it causes questions that I don't feel are appropriate then undoubtedly there's an issue with having somebody transgender, transsexual or transvestite, to be teaching that age group."
However, not all parents echoed Beard's sentiment.
"My son knows who he is and I don't think any outside influence is going to change that," parent Jammie Marcantel told KFDM. "I'm more concerned about straight predatory teachers rather than I am someone who lives an alternative private alternate lifestyle. I don't worry about my son."
Meanwhile, representatives from local LGBT advocacy group Equality Texas denounced Klug's dismissal, calling it a "violation of basic Texas values."
"We are a state that, above all else, believes that anyone who is willing to work hard, and does their job well, deserves a chance," Equality Texas' Sam Tornabene and the Equality Texas Foundation's Steve Rudner wrote in a statement. "Denying that equal dignity runs contrary to the deepest fibers that weave us together."
This isn't the first time that a teacher has allegedly faced discrimination based on their gender identity. In 2013, New York City schoolteacher Mark Krolikowski sued her school district after allegedly being terminated and branded "worse than gay" because of her transgender identity. She later received a legal victory from the case.
Texas state law does not protect employees against discrimination based on sexual orientation or gender identity.
An open school board meeting is scheduled to take place tonight in order to enable parents to voice their concerns.
(h/t Towleroad)
BEFORE YOU GO
PHOTO GALLERY
LGBT Discrimination In The Workplace