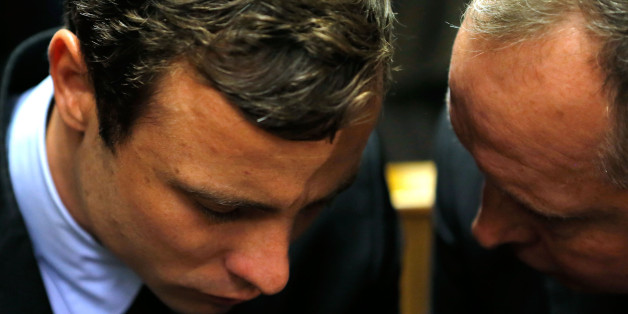 Oscar Pistorious was grilled by prosecutor Gerrie Nel on day two of cross-examination in the star athlete's murder trial.
Pistorious is accused of killing his girlfriend Reeva Steenkamp. Pistorious claims he mistook her for an intruder when he shot her through a closed toilet cubicle at his home on Feb. 14, 2013.
Below are some of the highlights from Nel and Pistorious' exchanges.
PHOTO GALLERY
Day Two Of Pistorius Cross-examination