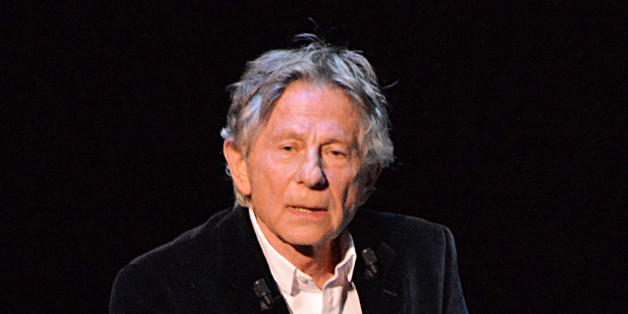 After allegations resurfaced that Woody Allen molested his adopted daughter Dylan Farrow when she was 7 years old, a phrase has become a popular shield for fans: "You have to separate the art from the artist." While judgement in Allen's case is murky and perennially stuck in a he-said-she-said situation, things are apparently crystal clear when it comes to director Roman Polanski, who is the subject of a new profile in Variety.
Polanski, the Oscar-winning director who pled guilty to rape and sodomy of a 13-year-old girl in 1977 before fleeing the United States to avoid prison, talked to the trade magazine about his new movie "Venus in Fur." He had "nothing more to say," however, about the rape case itself. And Variety, it seems, finds that okay:
Critics and journalists have found it irresistible to liken these motifs to the tragic events of Polanski's life — his childhood in the Jewish ghetto of Nazi-occupied Krakow, the murder of [Sharon] Tate, the pariah status conferred on him by the American media in the wake of his 1977 statutory rape charges. Then aged 43, Polanski pleaded guilty to having unlawful sex with a minor, 13-year-old Samantha Gemier (nee Gailey). Threatened with possible imprisonment and/or deportation following a 42-day psychiatric evaluation at California's Chino State Prison, Polanski fled to France and has lived abroad ever since.

The filmmaker has nothing more to say on the Geimer case than he already has, having made a private apology to her by email in 2009, and a public one in the 2011 documentary "Roman Polanski: A Film Memoir."
Polanski has nothing more to say, and it seems as though Variety's Scott Foundas has little interest in pushing him for answers.
Meanwhile, Samantha Gemier has publicly stated that what took place in 1977 was "not consensual sex by any means."
"I was alone and I didn't know what to do," she has said. "It was scary and, looking back, very creepy"
Foundas' failure to push the issue suggests he's satisfied with Polanski's explanation of an emailed apology (something Gemier touches on in the memoir she released last year).
Despite all controversy, according to Foundas' article, Polanski isn't going anywhere. He told the magazine, "I never really imagined how one can retire."
The Huffington Post has reached out to Foundas for comment, and this post will be updated if he responds.
BEFORE YOU GO
PHOTO GALLERY
Celebrity News & Photos