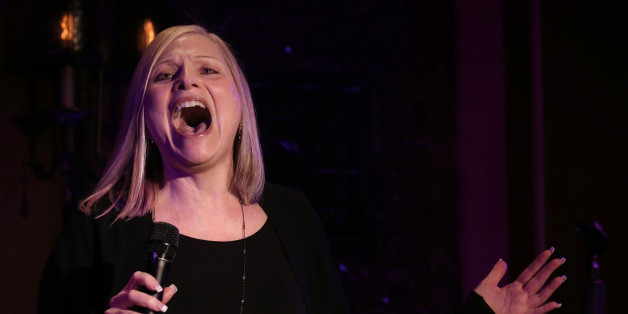 As she gears up for her two-night stint at New York's 54 Below, Roslyn Kind would like to set the record straight. Although her 1969 debut album, "Give Me You," is often cited as having been recorded two months after her high school graduation, the singer says her life in the performing arts actually began much earlier than that.
"The truth is, I was graduating at 9 a.m. to 'Pomp and Circumstance,' at Julia Richman High School [in New York] and by noontime that day, I was at the studio," Kind recalled. "I couldn't get out of there fast enough to go start my career. "
The 63-year-old veteran performer and half-sister of Barbra Streisand has had to deal with comparisons to her legendary sibling all her life. Like Streisand's 2012 Back To Brooklyn Tour, Kind sees her 54 Below show, "It's Been A While," as a celebration of her New York origins, as evidenced by the inclusion of one number, "I've Got A Crush On New York Town." But Kind promises that her act, which features new material alongside "theater songs, pop songs and classic ballads" and is her first New York nightclub gig in two decades, will be very much her own.
Kind's sold-out April 6 performance saw her crooning tunes from her auspicious debut, including "It's a Beautiful Day" and "Fool on a Hill," as well as Jerry Herman's "It Only Takes A Moment" and Ann Hampton Callaway's "Perfect," according to Broadway World. She's set for an encore show on April 20.
"My basic reason for being in this business is because it gives me joy to bring others joy," Kind said. "So my goal is to make my audience happy, especially in today's time, with all of the negativity. If I can lighten someone's heart even just for 75 minutes or so….you're giving a gift."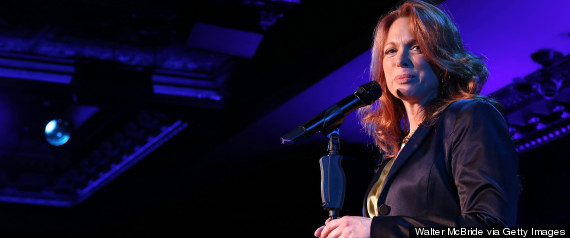 "Broadway Showstoppers" featuring Carolee Carmello and more
"I was a business major in college and had no intention of ever getting into show business," Tony Award-nominated actress Carolee Carmello recalls. "I tried out for a play in my dorm, so that was sort of the beginning of the end for me."
The role, as it turns out, was Nancy in "Oliver" -- and that character's signature song, "As Long As He Needs Me," is one of several showstoppers Carmello will perform during the aptly-titled "Broadway Showstoppers!" show. Directed by Stephen DeAngelis, the April 10 performance will also feature New York stage veterans Mandy Gonzalez, Telly Leung, Robert Creighton and Kissy Simmons. According to Carmello, the stars promise an energetic set comprised of "songs that either inspired us to get into the business, or were particularly important to our careers."
Carmello's numbers include one of the most beloved songs from "Mamma Mia!," as well as "Funny Girl," in which she was slated to star but never got the chance to.
Recalling the tremendous reaction "The Winner Takes It All" received when she had to perform it in a SoHo clothing store during her "Mamma Mia!" run, Carmello said, "It's always nice to hear interesting, original stuff, but I think that people just gravitate towards the songs they know."
"Broadway Showstoppers" plays New York's 54 Below on April 10, while Roslyn Kind returns to the club on April 20.