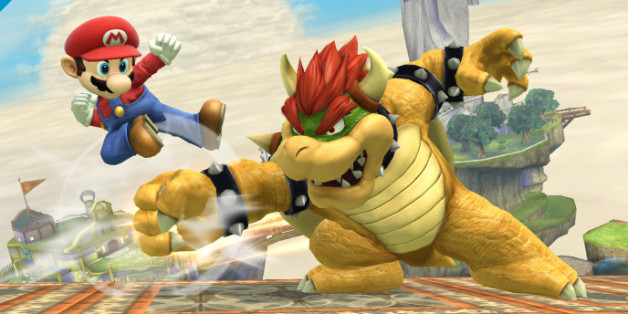 "Super Smash Bros." is back with a new installment for both Nintendo 3DS and Wii U, and it's making a few changes.
According to this Nintendo Direct video presentation below, which went live Tuesday, the two different versions of the game will have the same roster, but each will have different stages for battling. The release dates will also be different: The 3DS version will hit stores in summer 2014, and the Wii U version will drop in winter 2014.
Nintendo did not explain why each game gets its own release date, but some speculate that Wii U sales will suffer greatly because fans will already have beaten the game on the more popular 3DS.
But the most exciting part of the announcement is the roster, which includes four new playable characters, as you can see below. Four other characters -- including Charizard and Sheik -- also got an update for this latest installment, becoming their own playable characters, as opposed to being a "form" of a different character. For those unfamiliar with the game, in previous versions, you could play one character that could shift into a different "form" in battle -- meaning Zelda, for example, could change into "Sheik," a different version of herself. In this new version, these forms get their own playable characters.
Regardless of the changes, the title is certain to be Nintendo's biggest hit of the year, so check out the whole announcement in the video above, then check out the updated roster below:
PHOTO GALLERY
Super Smash Bros. Roster
CORRECTION: A previous version of this post said Yoshi stood on four feet in older versions of the game; the character actually stood on two feet. The post also referenced the character Marth from "Fire Emblem Awakening," but the character used in the new "Super Smash Bros." bears more of a resemblance to Marth from "Fire Emblem."