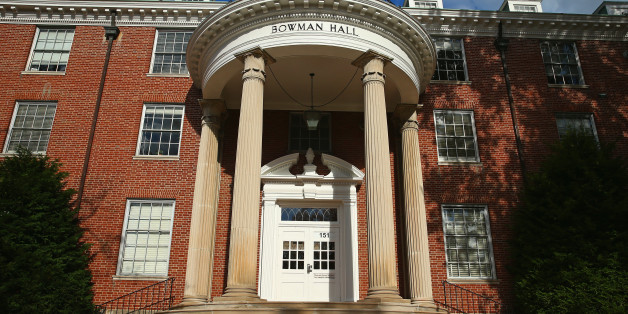 A survey distributed to students at the University of Kentucky asks if heterosexuals believe being gay is a "perversion" and whether they think "homosexuality is a mental illness."
The survey, first spotted by Campus Reform, was developed by Dr. Keisa Bennett, a researcher at the university's health services department. It's a follow-up survey to one distributed in April 2013.
Some of the questions are relatively innocuous, asking how one would describe their sexual orientation or sexual identity, and gender identity.
"The questionnaire is part of a quality improvement project at UHS that includes learning more about LGBTQ college students' utilization of university health centers," the university said in a statement. "The project's goal is to improve health services and gauge student opinions and impressions on the state of patient care for LGBTQ students at UK's University Health Service."
However, several questions posed only to self-identified heterosexuals ask whether the respondent agrees that "Male homosexuality is a perversion," "The idea of gay marriage seems ridiculous to me," and whether a "woman who is a lesbian is just as likely to be a good person as anyone else." The survey goes on to ask if they believe homosexuality is a "natural expression of sexuality," a mental illness or a sin.
Self-identified LGBT students were asked if they agreed with the statement, "If it were possible, I would choose to be straight."
The university said those questions are simply trying to identify the attitudes of students on campus.
"Some questions in the survey have been concerning to individuals. These questions which ask about feelings about sexual identity or orientation are from a validated scale used in peer reviewed journals and used in previous surveys on other campuses. These questions are used to assess campus climate and diversity of student beliefs and to compare change in beliefs and attitudes about the LGBTQ population among different campuses and over different time periods."