If you want to get away for a bit this summer, why not explore the barrier islands throughout the South? Sure, some of them are overrun, but others remain practically untouched and removed from society. The beaches are -- by and large -- pretty exquisite and each has their own flavor to entice you. Without further ado, here are some of our favorites.
North Carolina
Bald Head Island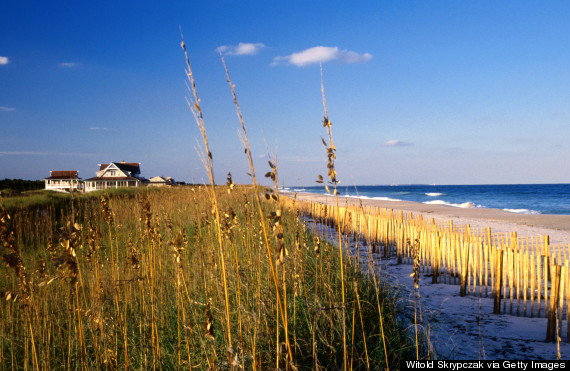 A quick 20-minute ferry from the mainland gets you to this car-less community just off the coast. There are over 200 species of animals here, though the loggerhead turtles seem to reign supreme. There are 14 miles of beaches on which you can bike, sunbathe or kayak off of. The main attraction here though, as we said, are the loggerhead turtles, which return in the summer months to lay their eggs (there are even 24-hour-a-day nest monitoring). Because the turtles return to the water using the light of the moon, there's a village ban on artificial exterior light on beachfront homes, making the ocean audible but less visible at night. Cool.
South Carolina
Hunting Island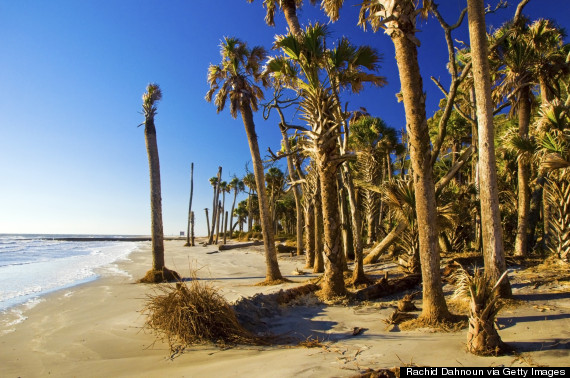 Off Beaufort, SC sits Hunting Island, which is part of a state park. As such, you can camp or rent the one cabin available. Basically, you're here to chill out in nature, go fishing and hang out at the beach. On your way, don't miss the Shrimp Shack, which serves shrimp burgers and insanely delicious sweet tea.
Georgia
The Golden Isles.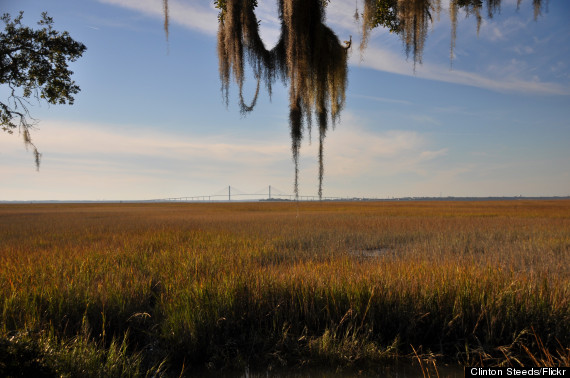 South of Savannah sits the four Golden Isles of St. Simons, Little St. Simons, Sea Island and Jekyll Island. The name of the game here is golf, biking and the beautiful Cloister at Sea Island (which will cost you a pretty penny). Jekyll was once a favorite island of America's elite (think Rockefeller and Pulitzers). The islands as a whole are remote, luxurious and beautiful. What's not to like.
Cumberland Island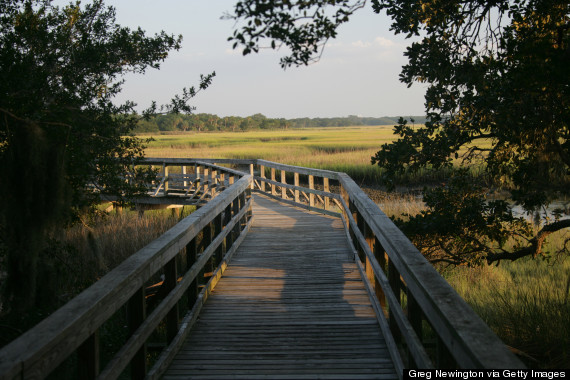 There are 50 miles of hiking trails here on this laidback island that sits just north of the Georgia/Florida border. There are also wild horses. Visitors camp here (it's a National Seashore) or stay at the Greyfield Inn, a former mansion which was built by Thomas and Lucy Carnegie for their daughter. It's also where JFK Jr. got married back in the 90s.
Florida
St. George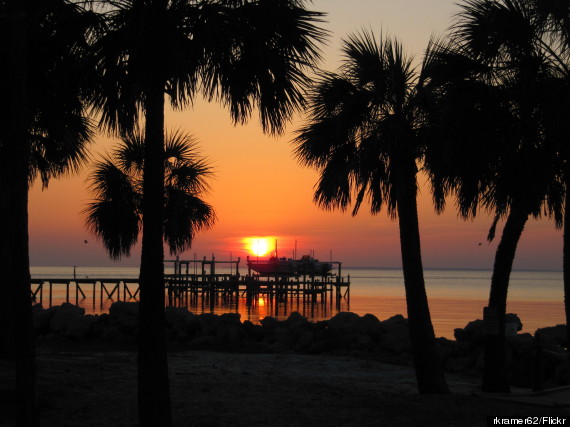 Located just off the Gulf Coast, the 28-mile island is inhabited, but you might not know it. There's a pet-friendly state park, loads of fishing and low-key eateries. Bonus: there are no chain stores nor high-rises. Kinda heavenly, actually.
Alabama
Dauphin Island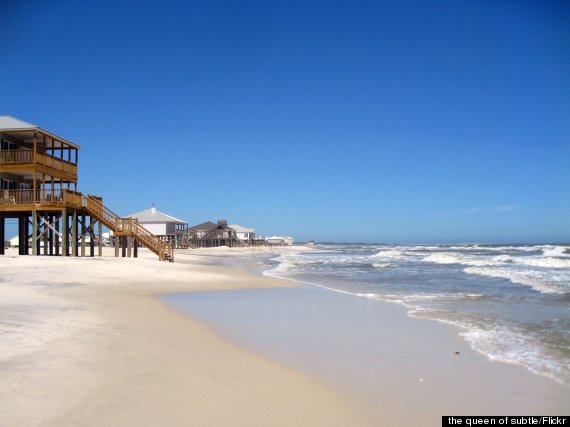 In the Gulf of Mexico sits this little island (it's 14 miles long) that has some of the best birding in the Southeast (the entire island is a bird sanctuary). Oh, did we mention it's the Sunset Capital of Alabama?
Mississippi
Ship Island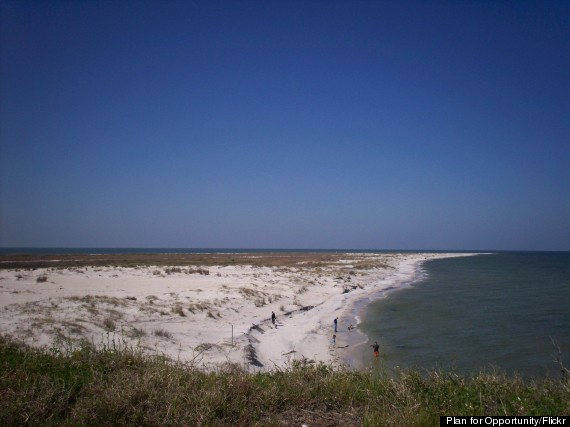 Part of the Gulf Islands National Seashore, there are no cars allowed on Ship Island, but that's OK cause you can only stay for the day. While there, check out Fort Massachusetts, which was built in 1868.
BEFORE YOU GO
PHOTO GALLERY
The South's Grand Dame Resorts