Frugal living expert Lauren Greutman shed light on one simple, easy trick to save money -- and it just happened to be right under our noses!
Lauren is a huge supporter of a discount grocery store line called Aldi. "It's the best hidden secret ever!" she told us.
With a selection of organic foods and produce up to 50% off, Aldi is a great place for consumers to save money on groceries.
Based on a German model, Aldi requires shoppers to deposit a quarter into a slot to borrow a shopping cart, and you bag your own groceries using bags brought from home.
"They have lots of organic food and really inexpensive produce. It's a fantastic place to save!" she raved.
For more of Lauren's money saving tips, see the slideshow below:
PHOTO GALLERY
Money-Saving Tips From Lauren Greutman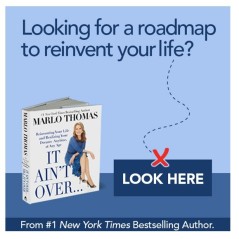 Add Marlo On Facebook:
Follow Marlo on Twitter:
Sign up to receive my email newsletter each week - It will keep you up-to-date on upcoming articles, Mondays with Marlo guests, videos, and more!