This list was assembled with data provided by Rank & Style.
The editors here at HuffPost Style have such a bittersweet relationship with our curls. While we love, love, love them and try to nourish them to Solange or Lorde status, let's just say we also have some issues when it comes to dealing with our coils. For one, frizz is always looming over our heads and two, sometimes curly strands can just be so damn hard to deal with.
Since hydration is the key to healthy coils, Rank & Style compiled a list of the best conditioners for curly hair, because they love helping us out. Based on buzz, editor and costumer reviews, these formulas were picked with popularity and effectiveness in mind.
Check out which conditioners you should consider for your curly hair regimen.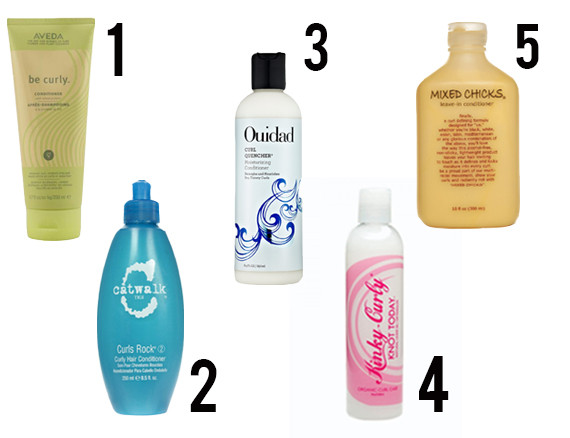 1. Aveda Be Curly Conditioner, $21: The wheat protein and aloe in this Aveda goodie will make your curls pop.
2. TIGI Catwalk Curls Rock Conditioner, $14: Tame your tresses with this conditioner that smooths, hydrates and adds shine.
3. Quidad Curl Quencher Moisturizing Conditioner, $18: Say goodbye to GMOs and sulfates with this formula.
4. Kinky Curly Knot Today Conditioner, $12: You won't encounter any annoying frizzies. Nope, not today.
5. Mixed Chicks Leave-In Conditioner, $25: Mixed Chicks will leave your hair feeling good -- and reviewers mentioned using it on themselves AND their children.
Head over to Rank & Style to see the complete list of top conditioners for curly hair. Plus, check out the best mules, metallic nail polishes and pastel bras.
BEFORE YOU GO
PHOTO GALLERY
Celebrities With Huge Hair