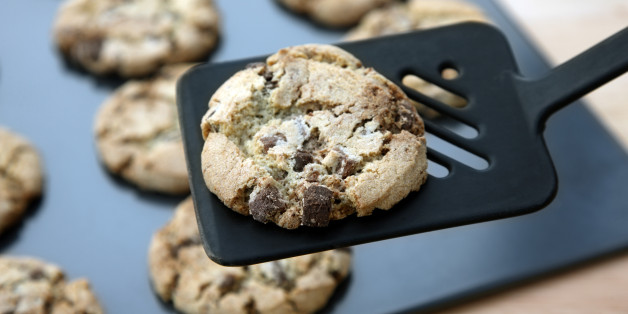 There's something magical about putting a batch of cookies in the oven and watching them bake into perfect, chewy chocolate chip cookies. No matter how many times we make cookies, this transformation never loses its charm. The sad thing though is that sometimes our hard work in the kitchen is rewarded not with great cookies, but with epic baking disappointment.
"Chocolate chip cookies are so easy to bake," you might be thinking, "what am I possibly doing wrong?" So many things, it turns out. So. Many. Things.
Yes, cookies are simple to make, but that doesn't mean that you can't mess them up every step of the way. If you forget the parchment paper you end up with cookies stuck to the baking sheet. If you step out of the oven a minute too long, you can come back to completely burnt cookies. Don't do these things.
PHOTO GALLERY
Chocolate Chip Cookie Mistakes
Want to read more from HuffPost Taste? Follow us on Twitter, Facebook, Pinterest and Tumblr.
BEFORE YOU GO
PHOTO GALLERY
Chocolate Chip Cookies