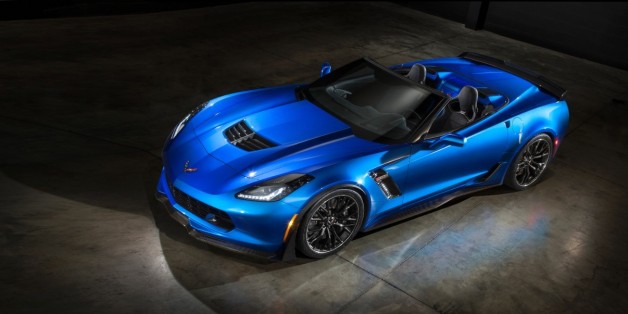 At next week's New York International Auto Show, Chevrolet will reveal a convertible model of the high-performance Corvette Z06, said to deliver at least 625 horsepower.
To be honest, we'd be surprised if a top-down 0-60 mph run -- which Chevy says will take less than 3.5 seconds -- leaves a single follicle on a driver's head.
A companion to the Corvette Z06 coupe that debuted in Detroit in January, the car is the first Corvette Z06 convertible to enter production since 1963, the company wrote in a press release.
Check out images of the newest Corvette in the gallery below.
PHOTO GALLERY
Chevrolet Corvette Z06 Convertible