Dr. Jonathan Zizmor has been a mainstay on New York City subways for decades, his confident visage looking down from ubiquitous ads that promise affordable dermatological care to all who ride the rails.
Zizmor has appeared pretty much the same in those ads for as long as anyone can remember, which is why a current-day picture of the good doctor quickly sent the Internet -- or at least the New York City-based corner of the Internet — into a frenzy. To quote a BuzzFeed Associate Editor, "omfg DR. ZIZMOR please update your posters!!"
A good deal of time has passed since his first ads, but Zizmor appears to still be hard at work, promoting last year a laser treatment "for patients who want to reduce signs of aging and look younger without expensive plastic surgery."
As Gothamist notes in its deep dive of the new photos, "Zizmor has had several TV ads over the years in which we've watched him slowly but surely age. But even so, he always possessed a few consistent attributes, including the fact he didn't have much hair and he had a bit more flesh on him, giving him a jolly, almost almond-like countenance."
Not so anymore. Check out the old and new photos below, and contemplate the inexorable passage of time.
THEN: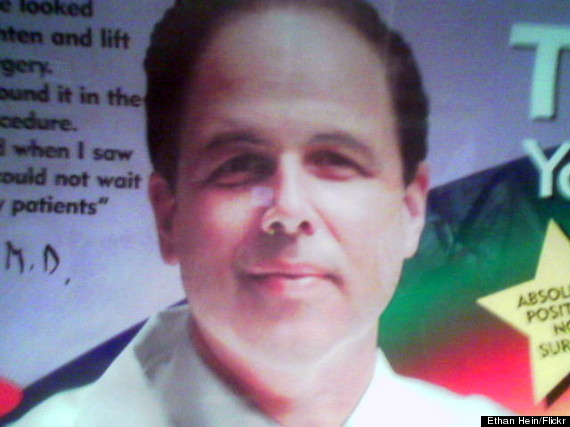 NOW: