Eric Montamirez began taking "flying dog" photos by accident.
He'd set up a GoPro camera at the dog park to "get some slow motion pictures of the pups running around," he says. "Lola just happened to jump right over the camera a few times."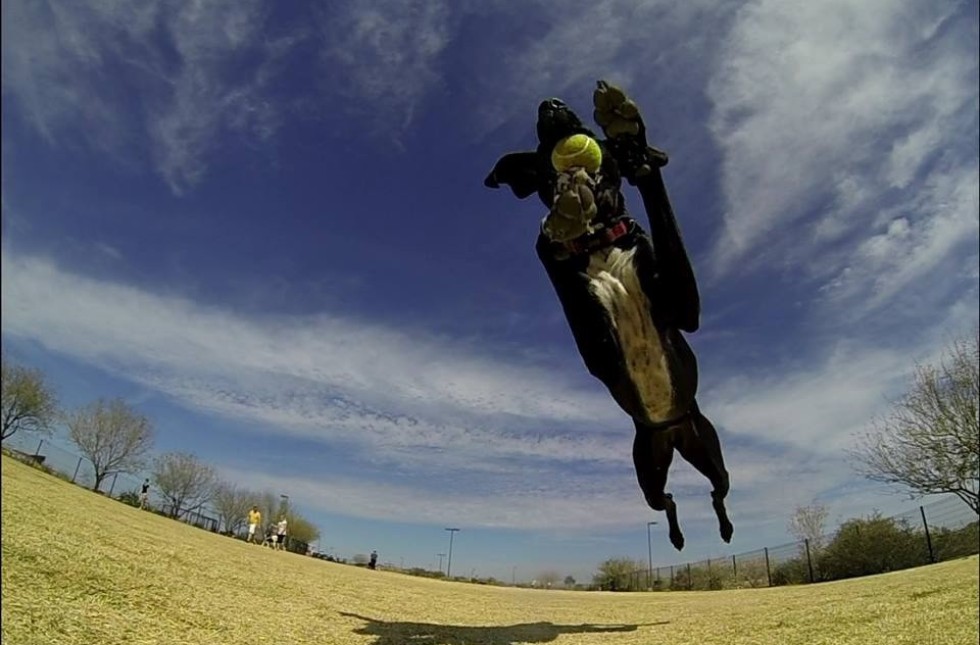 Photo credit: Eric Montamirez
Lola is a 2-and-a-half-year-old German shorthaired pointer and "an absolute maniac," says Montamirez, who lives in Arizona with his girlfriend Jen, Lola and their mellower Dalmatian named Oliver. (You can see videos of Lola and Oliver being their goofy selves on YouTube.)
"These pictures just show the pure enjoyment that dogs naturally have when playing with their owners," he says, "The look of determination and concentration in their eyes is also awesome when they are flying through the air."
Awesome -- but not so easy to recreate. "I tried to do it again and capture higher resolution shots," he says, "but it's really hard to time the shots!"
We think the 10 flying dog shots below are pretty perfectly timed. That's Oliver the Dalmatian in the last photo, in another of Montamirez's pics -- the previous nine were taken by other lucky photographers of other utterly airborne pups.
PHOTO GALLERY
Flying Dogs
And, oh yes, coming up in May, there's a flying dog competition in Richmond, Va. "Ultimate air dogs" or "dock jumping" is what they call this canine sport, the object of which is for a dog to jump very high, and/or very far, into a body of water. The future may be generally unpredictable, but you'll know where to find us about a month from now.
Does your dog fly? Do you have an animal story to share? Get in touch at arin.greenwood@huffingtonpost.com!